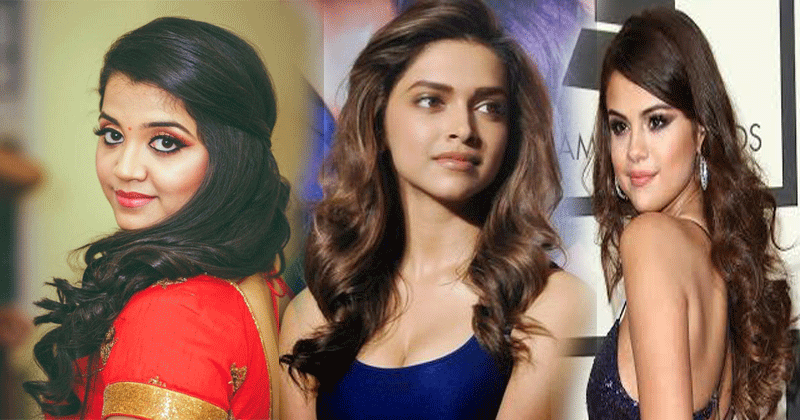 This hair down, curly look is perfect for an evening out (a date, maybe?). This sexy look perfectly combines straight and curly hair in a way that looks effortless and beautiful at the same time.
What You Need
Heat protectant serum/spray
Straightening iron
1-inch curling iron
Bobby pins
Smoothening serum
Light hold hairspray
How To Style
1. Prep you're washed, dried hair with some heat protectant.
2. Picking up 2-inch sections of hair at a time, straighten all your hair.
3. Now, picking up 1-inch sections at a time, curl only the ends of your hair.
4. Part your hair and pin it back on one side using bobby pins.
5. Finish off the look with some smoothening serum and a few spritzes of light hold hairspray.