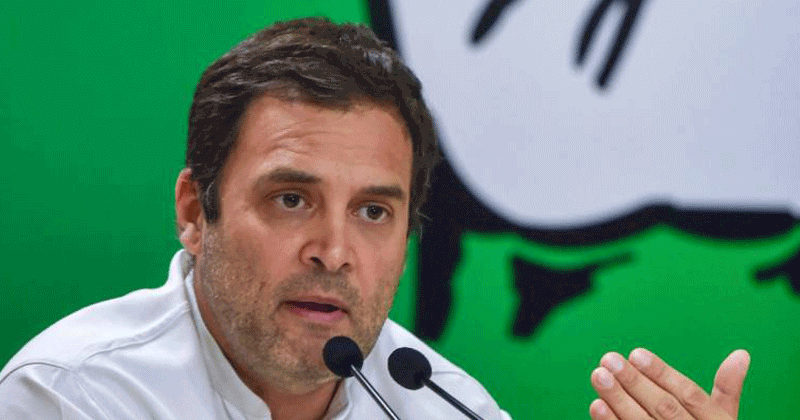 Was making Rahul Gandhi the Congress President the right choice? Union Minister opens up about the matter.
Ahead of the Monsoon Session of Parliament next month, Union minister Ananth Kumar on Tuesday claimed the parliamentary business was getting affected since "inexperienced" Rahul Gandhi became Congress president.
He also said that "dynastic" Congress under Gandhi was not good for democracy.
"Parliamentary business has been affected since Rahul Gandhi became president of the Congress. He has no experience in the legislative work," the parliamentary affairs minister said.
Addressing reporters at the Madhya Pradesh BJP headquarters here, the minister said dynasty and democracy could not work together.
"There is no democracy in the Congress…The party under Rahul Gandhi's leadership is not good for democracy," he said.
Citing the (Other) Backward Classes Commission bill, the minister accused the Congress leadership of adopting "double standards" on various parliamentary matters.
READ ALSO: Rahul Gandhi attacks PM Narendra Modi over women's safety issue,says "What a shame for our country!"
"The Congress has adopted double standards on subjects like how to run a business or to participate in debates…which issues are to be raised or what stand should be taken on any bill," he alleged.
"The bill to accord constitutional status to the OBC Commission was passed with the consensus in the Lok Sabha but the same bill was blocked by the Congress in the Rajya Sabha," the minister said.
Kumar claimed the work done by the Narendra Modi government in legislative and parliamentary affairs had set a record in the country's history.
"If compared with previous governments, the parliamentary sessions during the past four years under the Modi government are more successful.
"The legislative and parliamentary work done during this period has been a record in the Parliamentary history of India. The success rate of these sessions has been 119-120%," he said.
The Monsoon Session of Parliament is set to begin on July 18 with the triple talaq bill among the legislative items topping the government's agenda
The minister said the BJP had observed the 43rd anniversary of Emergency as a national "black day".
Kumar said the people should not forget the "dynastic and oppressive politics" of the Congress.
Responding to a question, the minister said the BJP would return to power once again in Madhya Pradesh in polls later this year under the leadership of Chief Minister Shivraj Singh Chouhan.