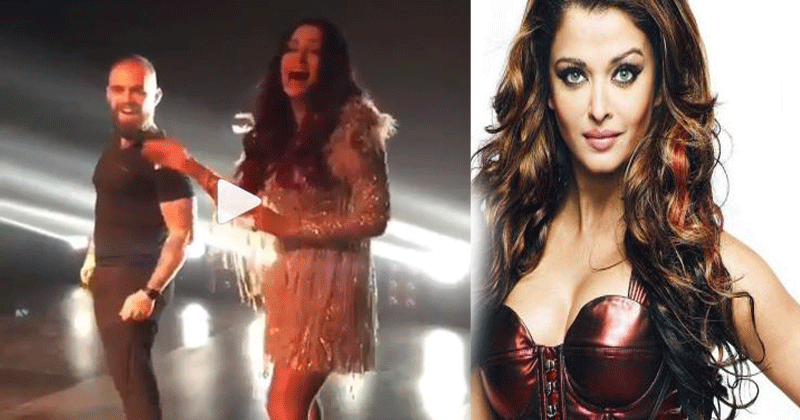 Aishwarya Rai Bachchan will next be seen in Fanney Khan. A video from the film set went viral. The first teaser of Fanney Khan presented three characters bound together by a musical string. The film, starring Aishwarya Rai Bachchan, Anil Kapoor and Rajkummar Rao, has sustained solid buzz leading up to its release. The film presents Aishwarya as a doting mother who is willing to go to any length to make her daughter a musician.
A new video has surfaced from the film's sets that show Aishwarya teaching her dance routine to a man. The report says that he is her makeup artist.
Fanney Khan is slated to hit theatres on August 3.
Also Read: Janhvi Kapoor looks gorgeous in her red hot outfits during Dhadak Promotions: See Pics