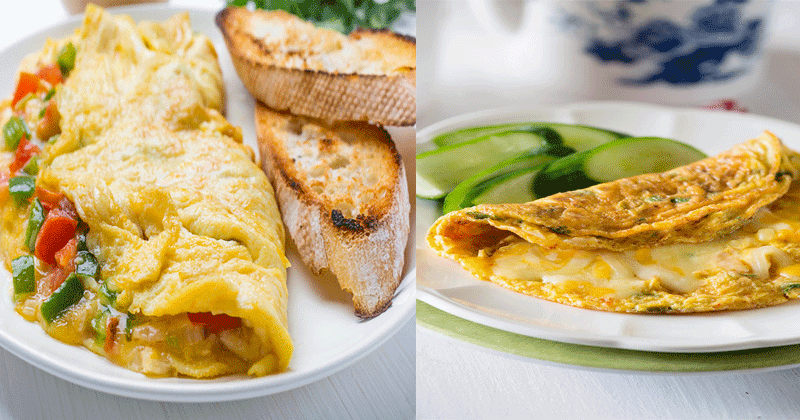 Indians have taken the humble omelet and created it their own by adding vegetables and the quintessential Indian garnish of coriander leaves. So try this delicious Indian omelet recipe.
Cheese Masala Omelet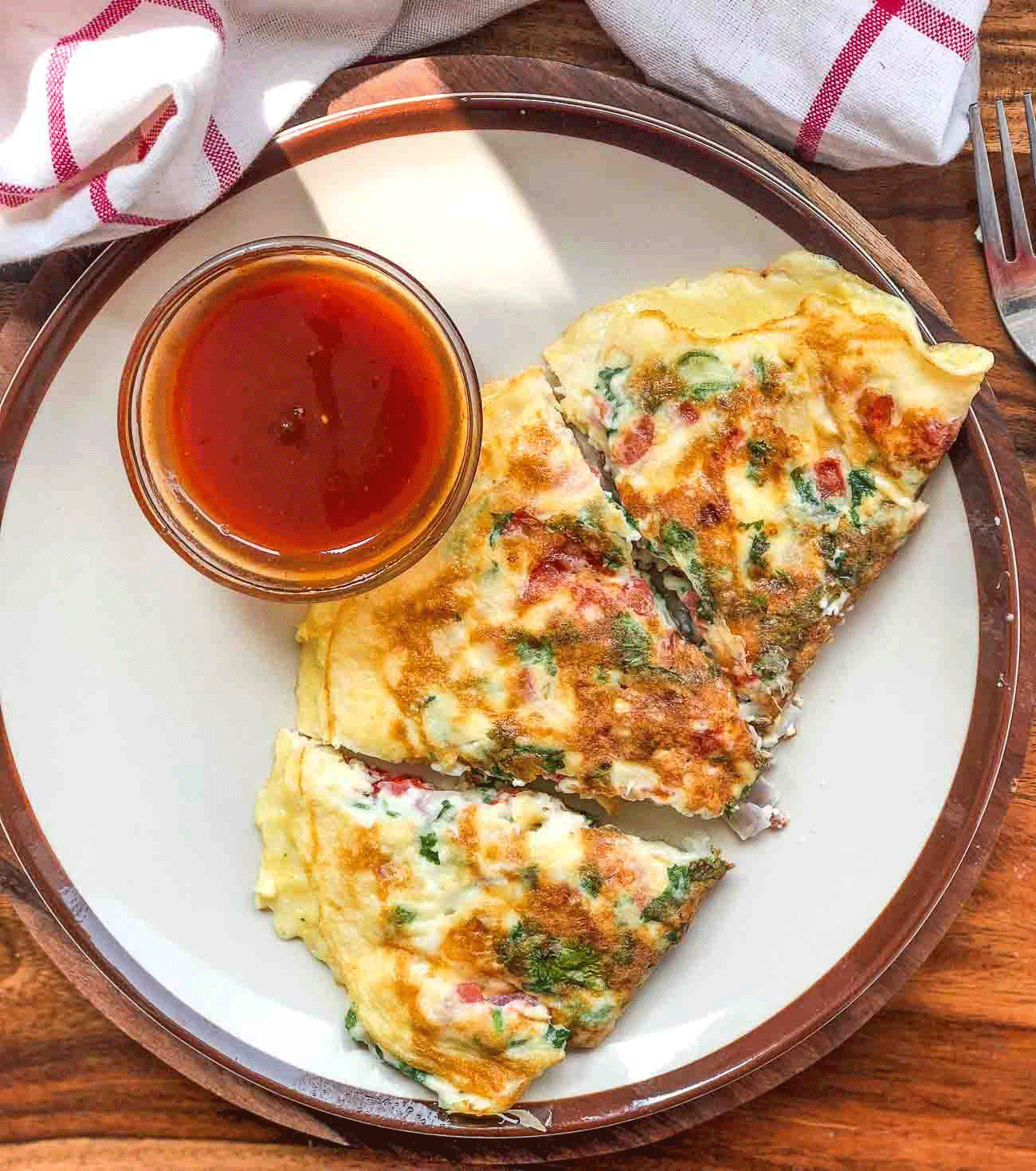 Prep in: 10 minutes
Cooks in: 15 minutes
Total in: 25 minutes
Makes: 1 serving
Ingredients
2 Whole Eggs
2 tablespoons Onion, finely chopped
2 tablespoons Tomato, finely chopped
2 tablespoons Cheese, grated
1 Green Chillies, finely chopped
Coriander Leaves, finely chopped
Salt, as required
1 teaspoon Cooking oil
READ ALSO: Spicy Tangy grilled sandwich for breakfast- Grilled Paneer Pineapple Sandwich
How to make
To begin making the Cheese Masala Omelet Recipe, chop tomatoes, onions, chilies and coriander leaves. Grate the required amount of cheese and keep aside.
Break 2 eggs into a mixing bowl and add the chopped tomatoes, onions, green chilies, coriander leaves and grated cheese. Mix all the ingredients well to make the omelet mixture.
Place an omelet pan on medium heat and add some oil to grease the pan. Once the pan is hot, reduce the flame to low and add the egg mixture to the pan. Make sure the egg mixture is equally spread across the pan.
Cover the pan with the lid, so that the omelet gets cooked a little faster
Remove the lid and check if the omelet has cooked. You can either flip the omelet to cook on the other side or fold the omelet in half and cover the pan again so that the cheese melts inside the omelet and all ingredients get cooked thoroughly
Keep the lid on for 30 seconds to minute and then turn off the flame.
Serve Cheese Masala Omelet Recipe with a cup of your preferred beverage and a fruit bowl for a sumptuous breakfast.