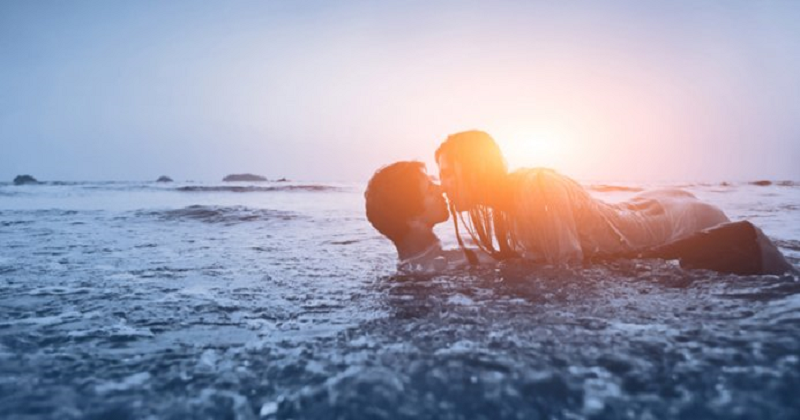 A new study has now revealed the most common erotic fantasies that people have. Dr Justin Lehmiller, from Ball State University, Indiana, interviewed 4,175 people to compile the most comprehensive survey on America's secret sexual cravings.
About 96 per cent of participants admitted to having a sexual fantasy, although very few had shared these with their partners.
"Feeling abnormal or weird is one of the biggest things that holds people back and creates anxiety that is very disruptive to our sex lives. I want to make it easier for people to have these conversations," he added.
Read More: Lovely chemistry of Janhvi Kapoor and Ishaan on 'Dhadak' song during Promotions: Video
Here are the 6 most common sexual fantasies people have:
Multi-partner sex: A staggering 89 per cent of people in the survey said they fantasise about having a threesome.
Of those with partners, many said that their ideal threesome would involve their spouse, which suggested that craving group sex isn't always about replacing loved ones.
Rough power sex: Majority of people said they had fantasised about at least one BDSM act. And when it came to his female participants, he noticed a "slightly more than frequent" fantasies about sadism, or giving pain. These included spanking, biting and dripping hot wax.
Adventure and variety: Dr Lehmiller found that many people are drawn to factors that shake up their typical bedroom sex routine – be it location, position or partner.
Doggy style was men's top position to fantasise about, and both genders fantasised about their partner being on top during intercourse. The Setting was more important for women, but a "public" location emerged as top turn on for many people.
Partner sharing: The study found that people in relationships crave having non-monogamous sex – but mostly if this was approved by their partner. Less than one per cent fantasised about cheating, but far more were turned on when they weren't being deceptive about partner-sharing.
Emotional: The majority of both men and women (70 per cent) said they rarely or never have fantasies about emotionless sex and instead craved feeling desired, validated or loved. And feeling sexually competent and irresistible was very appealing to both genders. Nine out of 10 people said they had fantasised about their current partner and over half (51 per cent) do this regularly.
Gender flexibility: Even if you identify as heterosexual, many secretly had erotic thoughts about the same sex. In fact, 59 per cent of women who reported as straight said they had had fantasies about sex with women. This slipped to just over a quarter (26 per cent) of men who identified as straight. And gender flexibility wasn't restricted to the other people involved, with many men have fantasies about being "feminised" by a dominant female.