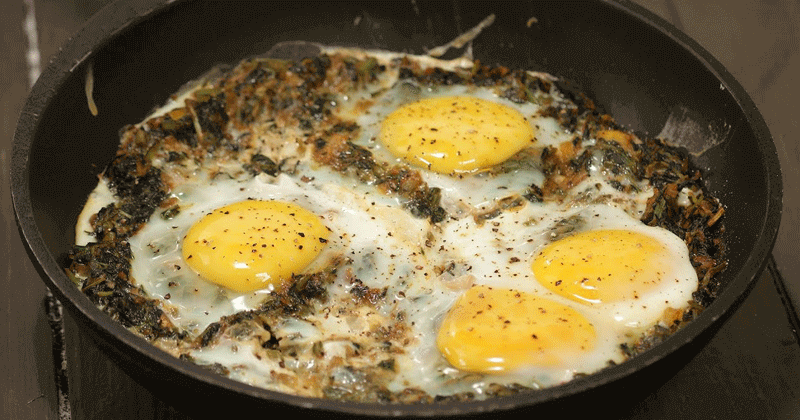 Bhaji par eeda is made out of two sunny side eggs cooked over a bed of vegetables such as spinach, fenugreek leaves, brinjal, okra and green peas. This is a famous Parsi dish and if you didn't know, most Parsis are lovers of eggs.
Bhaji Par Eeda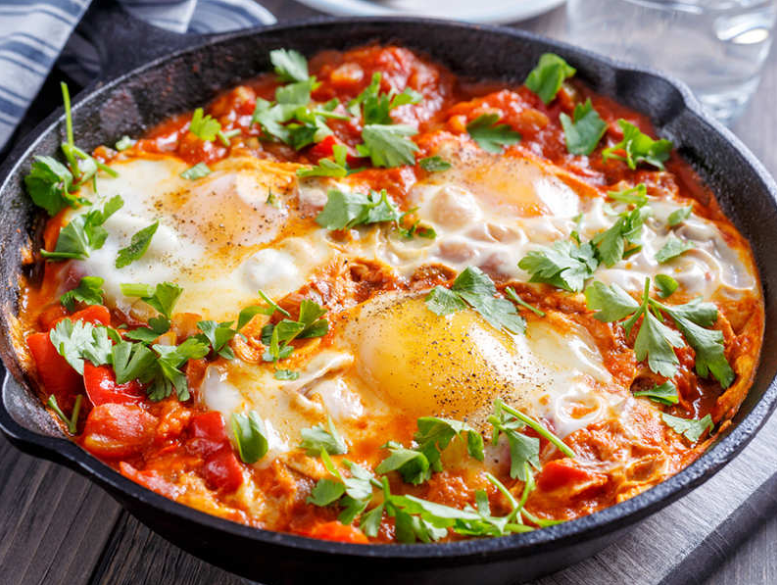 Prep Time: 15 Minutes
Cook Time: 20 Minutes
Total Cook Time: 35 Minutes
Serves: 2
Ingredients
2 eggs
1/2 Tbsp ghee
Salt, to taste
1 bunch methi, chopped
2 onions, julienned
1 tsp ginger garlic paste
A pinch of turmeric and chilli powder
1 green chilli, slit, deseeded and chopped
READ ALSO: Cook your eggs the Parsi style- Akuri
How to Make
Soak the methi in some salt water to draw out the bitterness and leave for twenty minutes or more.
In the meantime, heat the ghee in a saucepan and add onions, cooking until they turn a pale brown color.
Throw in everything but the eggs and the methi, stirring and cooking on low heat for five minutes.
Then add the methi (having first squeezed the bitter juice out) evenly in the pan, cooking for a minute or so.
Make nests in the mixture and break the eggs over them. Season with salt and cover, cooking on low heat until eggs are set.