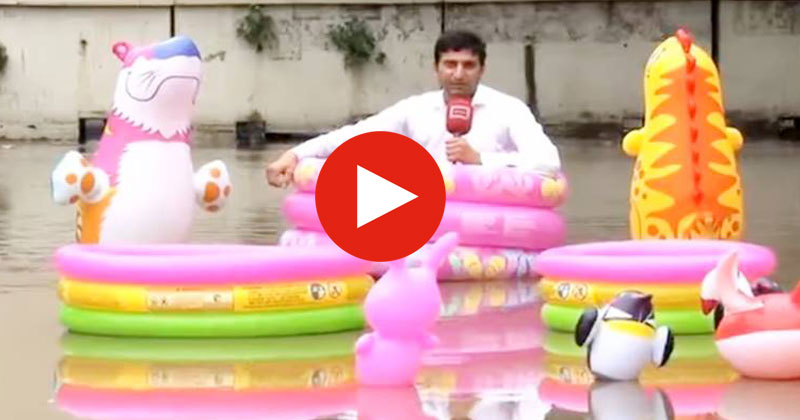 While reporting on the monsoon rains that have caused a flood in Pakistan's Lahore city, a journalist found an innovative way to draw attention to the issue. He did so by sitting inside a pink inflatable pool in the middle of a flooded road and reporting about it. A video of the same has gone viral and created quite a buzz on various social networking websites.
See Video:
Also Read: Laying in Gutter, Sitting on Garbage; Pakistan Politician Seeks Votes in a Different Way
The video starts with a close-up of the reporter, who informs the viewer that even though it may seem that he is sitting in a swimming pool, it is actually a road in Lahore, which is similar to many other flooded roads. He goes on to say that he is having fun and other people should also do the same. Wondering what more he has to say?