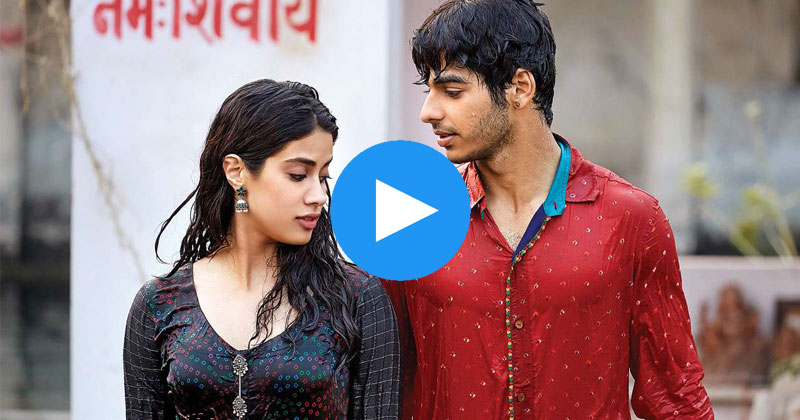 Dhadak's next romantic number, Pehli Baar, is all about first love. It goes without saying that Janhvi and Ishaan fall in love with each other for the first time in this song. Ishaan is the sort of boyfriend we all have wanted at one point in our lives.
The song has been sung by Ajay Gogavale and written by Amitabh Bhattacharya. While the title track of Dhadak made you focus on the music and lyrics more than the video, this one does the total opposite. You can't help but focus on Ishaan's crazy antics and everything he goes through just to see Janhvi.
Also Read: Janhvi Kapoor deleted all her pictures before making her Instagram account 'public'.
Not to mention there is a lot of diving into the lake in the video. There are so much innocence and romance in the song. Varun Dhawan also shared the song and mentioned that this one is his favourite from the album.
Dhadak is scheduled to release on 20th July 2018. Janhvi and Ishaan are currently on a promotional spree for the film. The two are also visiting the sets of different reality shows to promote the film.