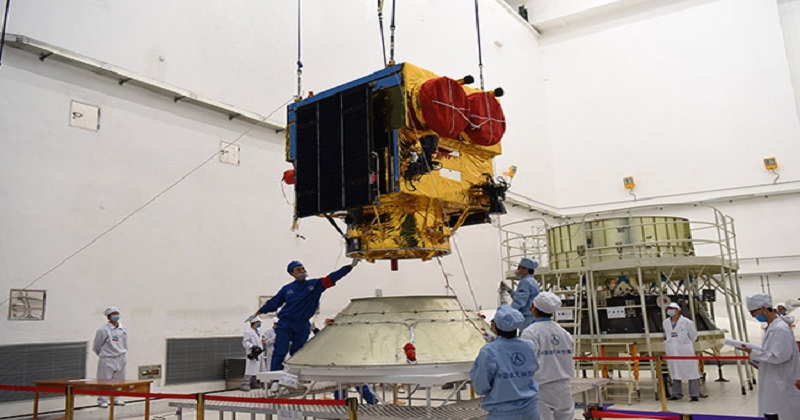 China today launched two satellites for Pakistan that, among other things, are meant to keep an eye on India. One of them — the PRSS-1 — is a remote sensing satellite built by China. The other — PakTES-1A – is Pakistan's indigenously developed scientific experiment satellite. The two were launched this morning on Chinese rocket Long March-2C from the Jiuquan Satellite Launch Center in northwest China.
The remote-sensing PRSS-1 satellite can carry out day and night monitoring, and it has viewing capacity even in clouded conditions.
The satellite would be used for land and resources surveying, monitoring of natural disasters, agriculture research, urban construction and to provide remote sensing information for China's "Belt and Road" mega-project. Scientists said it would also help Pakistan keep watch on India.
Also Read : China inferior: India modelling Angi-V to bring targets across China within its range
The launch of the satellites marks yet another instance of Pakistan's space cooperation with China, its Number  One ally. In August 2011, China had launched PAKSAT-1R, a communication satellite. Pakistan, which already had five satellites in space, lacks heavy duty launchers and satellite fabrication facilities.
India is way ahead of Pakistan in space technology, with 43 operational satellites in space. India also has the radar imaging satellites with all-weather surveillance capability. India used images gathered from its satellites for the surgical strikes it carried out in 2016.