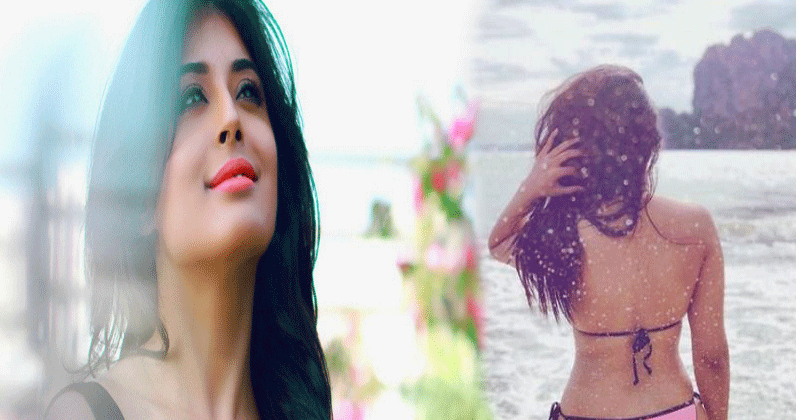 Kritika Kamra, during an interaction with a leading daily, spoke at length about being trolled for posting a bikini-clad photo on her Instagram page.
Kritika is known for her roles in the shows Kitani Mohabbat Hai and Prem Ya Paheli-Chandrakanta.
The actor recently posted some pictures of herself in a bikini on her Instagram feed, and while she got a lot of compliments, one of the pictures was subject to many offensive comments. However, Kritika isn't letting the negativity ruin her day. "It's my Instagram page and I can put up whatever I want. I wanted to put up a photo in a bikini, so I did. I wasn't affected by the comments, as I had turned off my notifications, which is a good feature. You are never bothered then. Bascially, people just need a reason to talk. I won't lie — nasty comments do affect you, especially once you have read them. Any girl in a bikini attracts certain comments about her body, shape, etc."
She has rarely been shot in bold looks. When asked why she posted the pictures, the actor says, "It was a beautiful day. I was out with my friends. We clicked a couple of shots and I decided to put them up online without a thought. The photo turned out really well. I wasn't thinking about the reactions. The comments don't bother me, but they were bothering people around me, so I read some of them."
The actor admits that she has matured a lot by virtue of her profession. "Sometimes, you are really tempted, because you want some peace of mind and want to give them a piece of your mind, but then you realise it is not worth it. I have learnt that over time. If this had happened a couple of years ago, I would have reacted, tagged and replied to the trolls. But today, I've reached a point in my life where I don't have time to deal with rubbish. I don't want to school everybody," she says.
Also Read: Nora Fatehi To Star in The Official Video of Arabic singer's music video