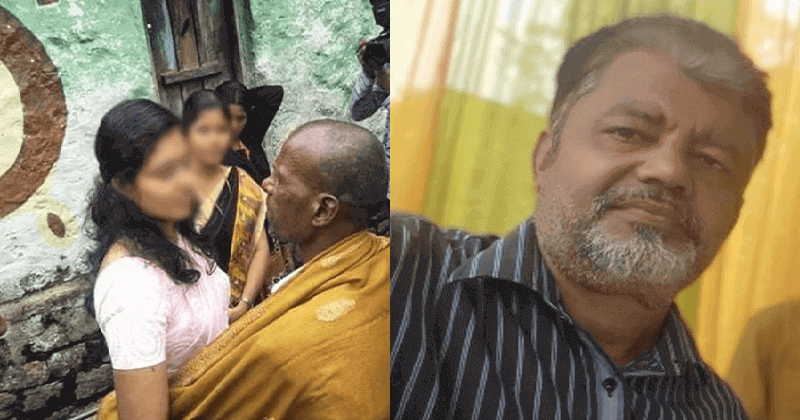 The death of Abhimanyu- the SFI leader in Maharajas college at the hands of Popular Front activists was a shocking reminder of a truth that our state had so long refused to admit. The Islamic terror outfits have gripped the state and the left front is no more in a position to brush this truth under the carpet to appease the minority. But then, only days after his tragic death, some of the radicals still have the audacity to defame Abhimanyu's kin, his teacher and who knows where he would have gone with his shaming had he not met with a cyber counterforce.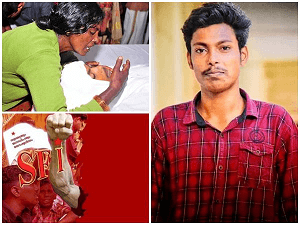 We are talking about a Muslim League activist Basheer Muttathody, who has conveniently conjured a 'sexual' angle to an event that moved the hearts of many. It was yesterday that Abhimanyu's teacher and other staff reached his home to offer some solace to the parents and also to hand over a cheque of 540000 rupees that they have collected.
see also: One held for the theft of sacred jewel of Lord Krishna from this historical temple.
The images of Abhimanyu's father going emotional after seeing his sons teacher and telling her that the 'culprits should be caught soon' had touched the hearts of many. But then Basheer Muttathody had seen nothing but the only thing that possibly occurs to him, sexual feelings, and shared the same picture with a three-line write up that translates to 'come near, i want to see you' (Ingaduth va, onnu kandotte).
He was indirectly implying that the father of the Abhimanyu had approached the teacher with wrong feelings at a time when he was going through the worst phase of his life.
Soon Basheer's Facebook post met with a severe counter-attack. Profiles that looked like it belonged to the left activists abused him in all possible manner. Soon Basheer tried to save himself by deleting his post, but then the protestors took his other posts and started posting abusive comments. One of the comment says "if a girl falls into the vision of a filthy life like you, it is as bad as being molested as his eyes and mentality are filthy".
Basheer soon put a post that he will make a complaint to Cyber Cell, but then even that comment was not spared from abuses!