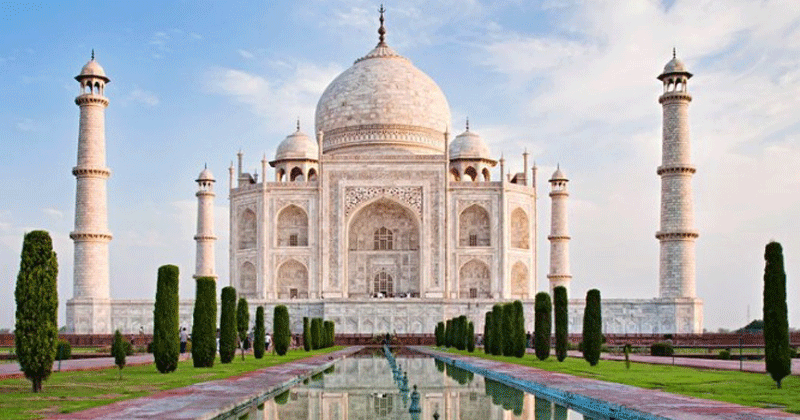 Taj Mahal- one of the seven wonders of the world and a cultural heritage of India. Like all monuments, the pristine construction should be taken care of by the people, state, and the government.
But the monument has been neglected despite many warnings from the Supreme Court.
The Supreme Court on Wednesday came down heavily on the Centre and the Archaeological Survey of India (ASI) for not being able to protect the iconic Taj Mahal, issuing a warning it will "shut it down" and the authorities should "demolish or restore" the Mughal structure.
The Apex Court has been monitoring the heritage site for the past 31 years, and had passed many orders regarding the preservation of the monument to the Center and Uttar Pradesh government, only to receive no response.
"Taj Mahal is now brown and green because of pollution — it has to be protected," the Supreme Court bench of Justices M.B. Lokur and Deepak Gupta said. "There is absolutely no willingness to protect it. Either we will shut it down or you demolish or restore it."
Reacting to the Uttar Pradesh government's failure to come up with a vision document to protect the monument, the bench said it was "sheer lethargy" on the part of the authorities that the Taj was decaying.
READ ALSO: Enduring Monument to Love : Here are some unknown secrets about the Taj Mahal
The court said the Taj was more beautiful than the Eiffel Tower and could have solved India's foreign exchange problem.
"Eighty million go to see the Eiffel Tower, which looks like a TV Tower. Our Taj is more beautiful. If you had looked after it your foreign exchange problem would have been solved. Drealizeealise the loss caused to the country due to your apathy," the court said.
The Uttar Pradesh government had earlier told the bench that it would place before the court a draft of vision document on protection and preservation of the Taj Mahal that was built by Emperor Shah Jahan in memory of his beloved wife Mumtaz Mahal. 
Saying it would hear the case next on July 31 on a day-to-day basis, the bench told the Centre to furnish full details of the steps taken and action it intends to take for protecting the Taj Mahal. 
The court also sought personal appearance of the chairman of Taj Trapezium Zone (TTZ) — a 10,400 sq km area spread over the districts of Agra, Firozabad, Mathura, Hathras and Etah in Uttar Pradesh and Bharatpur in Rajasthan — to explain violation of it's orders prohibiting  the expansion of industrial units in the zone.