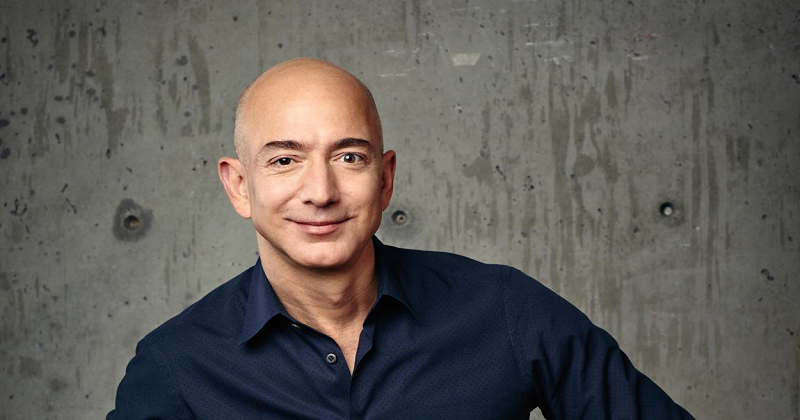 The founder of Amazon.com, already the world's richest person, saw his net worth hit $150 billion for the first time Monday, which is about $55 billion more than the $95.5 billion that the Microsoft co-founder is currently worth, according to the Bloomberg Billionaires Index.
In 1999, Gates' total net worth briefly hit the $100 billion mark, which would be worth about $149 billion today in inflation-adjusted terms, according to Bloomberg. That makes Bezos richer than anyone else since at least 1982 when Forbes published its inaugural wealth ranking, Bloomberg reports.
Bezos topped the $150 billion milestones on the same day that the giant online retailer kicks off Amazon Prime Day, its annual global shopping sales event.
Shares of Amazon.com have risen for eight straight days and gained $9.46, or 0.5% on Monday to close at a record $1,822.49.
Read More: Television Star Couple Mohit Sehgal and Sanaya Irani Share Adorable Pictures From Their Switzerland Vacation
The stock has soared more than 55% this year, which has added more than $50 billion to Bezos' net worth in less than seven months.
Rounding out the current top five richest people behind Bezos and Gates: Berkshire Hathaway CEO Warren Buffett ($83 billion), Facebook CEO Mark Zuckerberg ($83 billion) and Amancio Ortega ($75 billion), founder of retailing group Inditex.