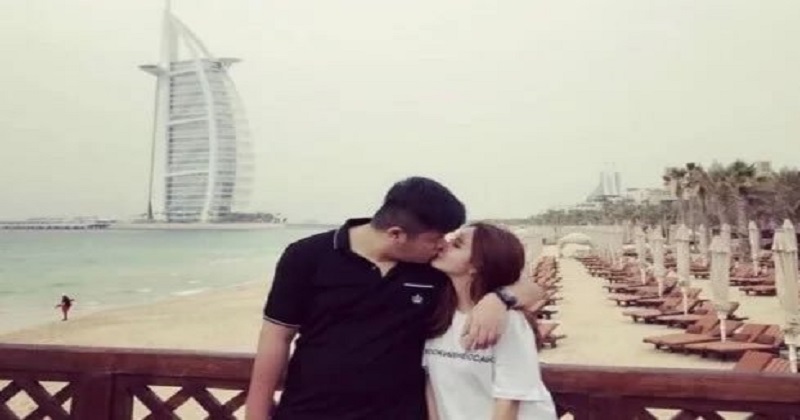 In China a rich man, Zhang Xiaoen, son of a successful businessman from Hangzhou ending up facing prison time after he lavished expensive gifts on his girlfriend. In a bid to impress her, he was reported to have spent over Rs 70 crore and borrowed tens of millions of dollars to satisfy the needs of his beautiful girlfriend.
Growing up in a rich family, the 29-year-old Zhang was habituated to luxury and spending large sums of money on everything he desired. So, in this case, we speculate, he kind of did the same to keep his lover happy just like any other boyfriend! But it turns out that even his family's extensive wealth was not sufficient.
Zhang's girlfriend of two years, an online influencer, live streamer and freelance model, Yizhen, was the light of his eyes, according to reports by the Chinese media. He was so devoted to her that he would leave no stone unturned in making sure that his girlfriend was pleased.
Also Read: Man Proposes Lover on Live TV During IND vs ENG One-Day Match: Video
From designer clothes to expensive presents, from accessories for cars to a trip to Dubai, so far cost the 29-year-old 70 million yuan (over Rs 70 crores) of his father's company money. After spending way too much with his father's money, Zhang started to borrow money from his rich friends so that he could gamble. Unfortunately, instead of winning back the amount spent on his father's account, he lost another 170 million yuan (over Rs 170 crores). Unable to pay back his debts, the young man was eventually arrested by the police officials.
In the same report, Zhang admitted poor management of his finances but blamed his girlfriend for such a bad situation. During a court hearing, the 29-year-old boyfriend said that Yang Yizhen often accompanied him to Macau and encouraged him to gamble. The report further revealed that after this incident, his girlfriend broke up with him and even started contacting prosecutors to build a case against him.