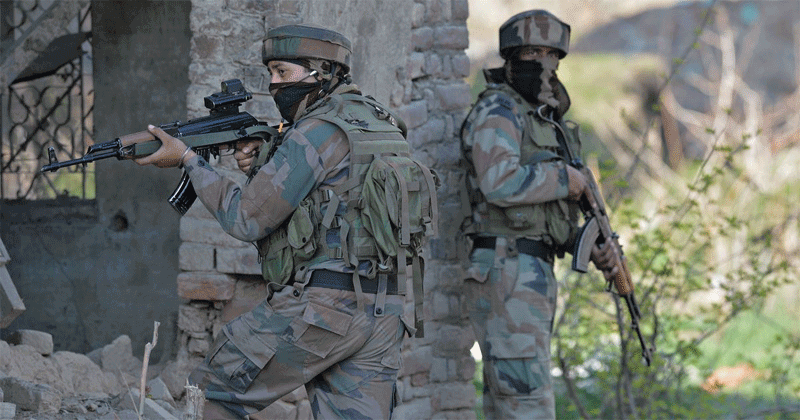 In a gun battle between the Naxals and the security forces, 8 Naxals lost their lives.
4men and 4 women of the Naxals were gunned down in an encounter with the security forces on Thursday. The encounter took place near the forested village of Timinar located in the border of Dantewada and Bijapur districts in south Bastar of Chhattisgarh early on Thursday
A joint search party comprising district reserve group (DRG) and special task force (STF) personnel was attacked by a group of armed rebels in the forest near Timinar leading to a fierce gun battle between them that lasted nearly two hours, said district additional superintendent of police (ASP) G.N. Baghel.
READ ALSO: Naxals gunned down in fierce gunfight
Later, Maoists fled into the core area of the jungle. Security forces later recovered bodies of eight Naxals in uniform along with a cache of firearms at the encounter site. The weapons recovered included two INSAS assault rifles, two .303 rifles, a 12 bore gun and a few muzzle-loading guns. "The bodies were being brought to the district headquarters. Recovery of two INSAS assault rifles indicated that two of the eight slain Maoists might be area commander ranked leaders," Baghel said.
 According to a senior police officer posted in Bastar, the search operation was carried by the security forces following the tipoff on the presence of Maoist leader Ganesh Uiki, a military strategist of Naxals, in the jungle. Union home minister Rajnath Singh called Chhattisgarh chief minister Raman Singh to congratulate over the successful counterinsurgency measure by security forces in Bastar. The Chhattisgarh chief minister also described it a major success by security forces and congratulated Dantewada district police for it.