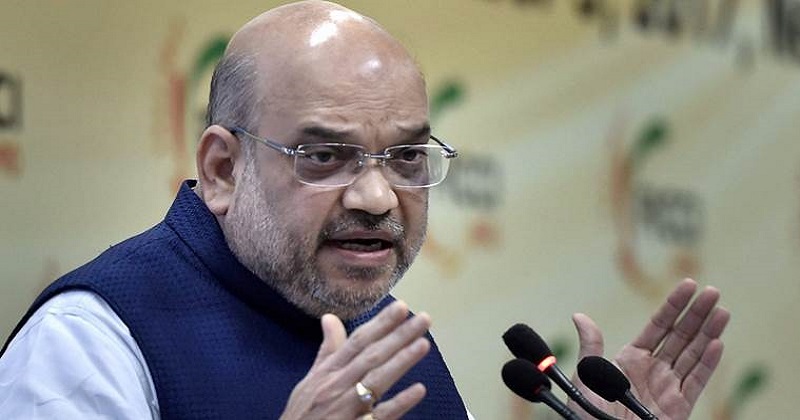 In a bid to tackle the growing threat of fake news on social media, Bharatiya Janata Party (BJP) national president Amit Shah has been made a part of around 1,800 BJP WhatsApp groups in Delhi. The move to bring together party workers and volunteers ahead of the 2019 Lok Sabha polls aims to provide 'direct information' to Shah so as to tackle fake news.
According to a report by PTI, each WhatsApp group will have the contact numbers of Shah as well as Delhi BJP chief Manoj Tiwari. These groups will also ensure that party workers are undertaking the duties and the responsibilities assigned to them by the high command.
Last month, at a volunteers' meet, Shah had asked party workers to effectively use WhatsApp to highlight the achievements of the government so as to prepare themselves for the upcoming Lok Sabha polls. He, however, cautioned against spreading fake news, saying that it affects the party's credibility.
Also Read: As an act to curb the flow of fake news, WhatsApp limits message forwarding
While the BJP national president might be serious about clamping down on fake news, there have been several instances where his own partymen were accused of peddling fake news. Not to forget, senior BJP parliamentarians like Ananth Kumar Hegde, Maheish Giri, and Pratap Simha have rallied in support of Mahesh Vikram Hegde, the founder of Postcard News which has been accused of peddling inciteful content.
Here is a list of some of the instances: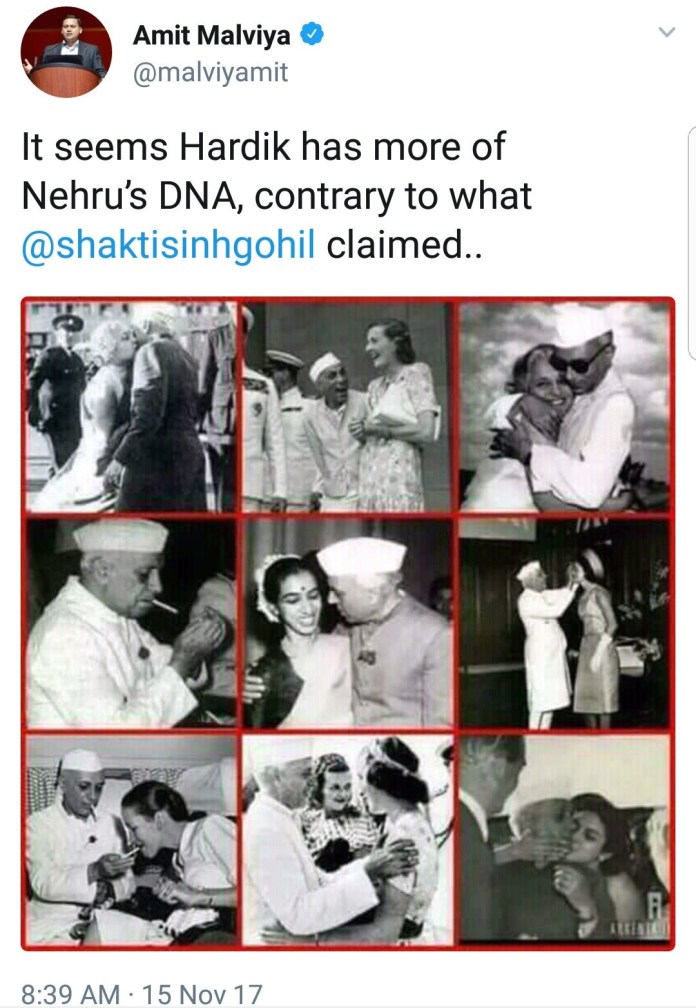 BJP IT cell chief Amit Malviya tweeted a collage of pictures of Hardik Patel with different women. It was done with an intention to portray Hardik Patel as a 'womaniser like Nehru' when the former's alleged sex tape was released in public. However, it was later found that the pictures were of Nehru with his sister and his niece.
Brutality, beastiality at its worst- Kannur Communists celebrate murder of RSS Karyakartha Biju, whom they beheaded.#JungleRajInKerala pic.twitter.com/WDwFgOypUp

— KummanamRajasekharan (@Kummanam) May 13, 2017
Kerala BJP leader Kummanom Rajashekharan posted a video of communists allegedly celebrating the death of an RSS worker. However, upon a closer investigation, it was revealed that it was a group of people celebrating a cricket match victory.