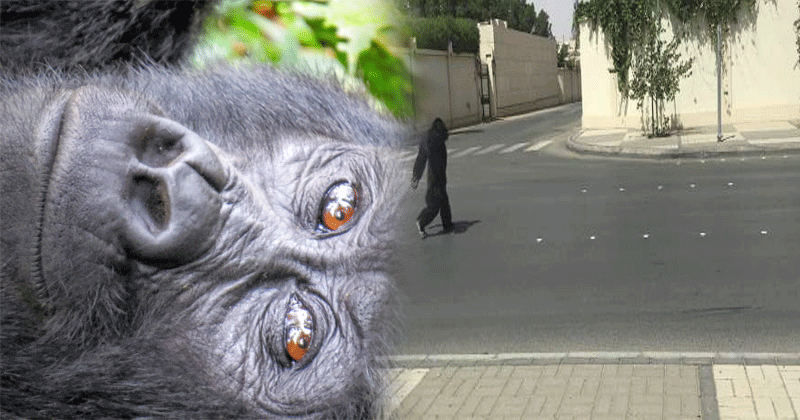 Is it a man dressed in a costume or is it the real animal? The resident got the shock of their life to see a chimpanzee walking in the area.
In the capital city of Riyadh, Saudi Arabia, a chimpanzee was spotted walking freely around the residential area.
The resident took it upon themselves in coaxing the animal back into its cage bribing it with bananas.
READ ALSO: (Video) This Chimpanzee's Reaction After Reuniting With its Foster Family is the Cutest Thing on Internet Today
A video showed the 'gorilla' huddled next to the tires of a car as some braver residents tried to bring it back to its home.
It wasn't clear whether it fled from a circus or a private owner. Residents reported it wandered around for 30 minutes before police intervened and subdued the animal.
See VIDEO here: