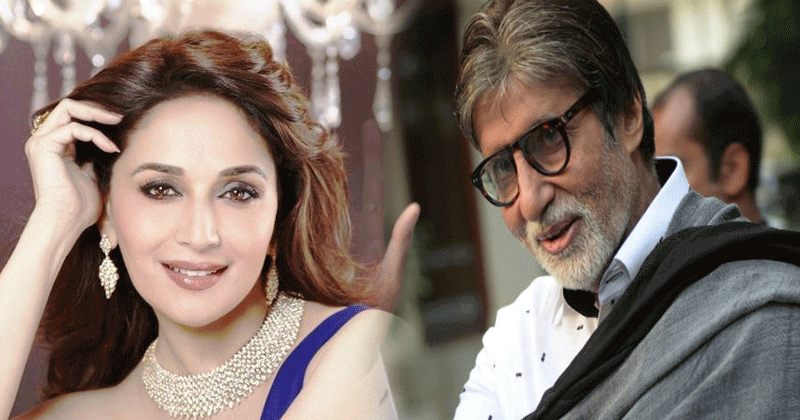 With just 2 days left for the Pakistan elections to take place, an unusual election posted has gone viral on the social media.
This election, Pakistan witnessed its share of weird and bizarre acts by the candidates to woo in the voters. And this poster is no exception.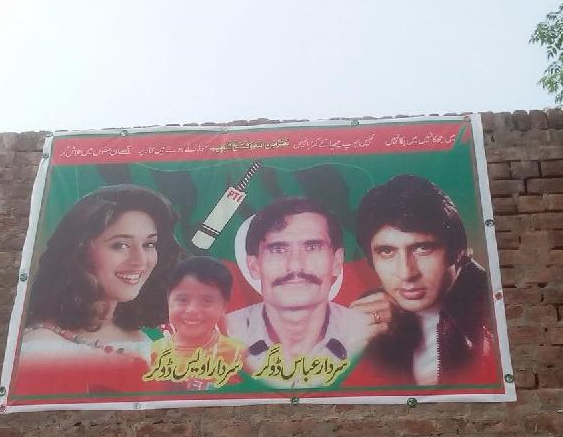 A candidate belonging to Pakistan Tehreek-e-Insaf has used images of Bollywood superstars Madhuri Dixit and Amitabh Bachchan on his posters. Considering that the Hindi film stars are quite popular among the Pakistani population, it certainly seems to be smart, albeit hilarious, move. 
Reportedly, the posters had been put up in Multan, according to a Twitter user. The PTI candidate's poster with the two film stars' images was certainly a source of amusement for several netizens who took to Twitter to marvel at the rather unique election poster.
READ ALSO: Inaugural session of APAPPS sees nations fight against terrorism
Here's how Twitteratis reacted:
@MadhuriDixit @SrBachchan have made it to Pakistan election ???? pic.twitter.com/408CaZ3z9N

— rahul kumar (@rahulnamo1700) July 22, 2018
@SrBachchan And @MadhuriDixit Both of you are on the election banners of a party,PTI in Pakistan.
This much famous both of you are here. #Elections2018 pic.twitter.com/lJnjBJfxJA

— Saad Farukh Khan (@saadfarukhkhan) July 22, 2018
Just another normal election campaign in Pakistan @SrBachchan @MadhuriDixit @juniorbachchan pic.twitter.com/CjUHbEBAxg

— Hamza Javaid (@Dudefrom87) July 21, 2018
@SrBachchan sir or @MadhuriDixit medam !! pakistan ki election muhim me sharik hai.. pic.twitter.com/UftAfBnt3z

— farooq abdullah (@f_ar00q) July 22, 2018
The Pakistan elections are to take place on the 25th of July 2018.