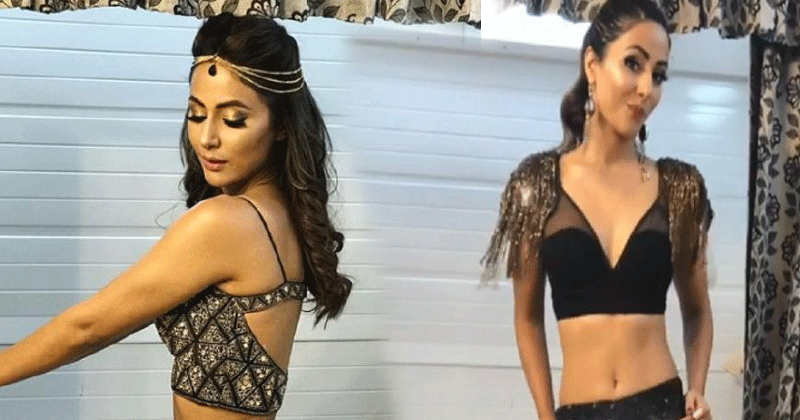 Hina Khan has made a name for herself as a popular reality TV star over the past couple of years. Her image skyrocketed last year with her participation in the reality show Bigg Boss 11, where she was the runner-up to Shilpa Shinde. Before that, Hina was a contestant on the stunt-based reality show Khatron Ke Khiladi, where she was also the first runner-up. Her main claim to fame was her stint as Akshara on Yeh Rishta Kya Kehlata Hai which went on for eight long years.
But recently in an interview, talking about how her image changed post-Bigg Boss 11. "People saw me in a different light. I got a lot of appreciation about how I look. I knew this is a change for me." She added "There is a lot of difference. People look differently at me, they have a lot of expectations from me. I got style icon awards, I was given the HT Most Stylish award. That happened like on the second day I was out of the Bigg Boss house."
However, it doesn't seem that Hina actually remembers much of what she did while she was on the show Bigg Boss. In fact, she doesn't remember what happened on either of her shows. "I don't. I don't even remember. I swear. Everybody knows that I have this problem of forgetting everything. I don't remember anything. I actually don't remember anything about my show which I did for eight years. Isn't it strange? This is how I am in real life. I move on very easily," she said.
She attributed the kind of lifestyle in the Bigg Boss house for this, saying "Bigg Boss is a game-show and everyone plays their game. Everyone calls everyone everything. Couple of people were sitting in Bigg Boss and we said that the day we step out of it, we forget everything, and we stick to that. We have no malice for anybody, we wish everyone well, but then it's our individual choice who do we want to gel with." She also added that she was still in touch with several contestants, including Priyank Sharma, Vikas Gupta and Luv Tyagi.
On being asked whether her Bigg Boss stint hampered her image, all she said was "Imperfection is the new perfection.
Also Read:Ranveer Singh's comments on Deepika Padukone's Madame Tussaud's post is adorable