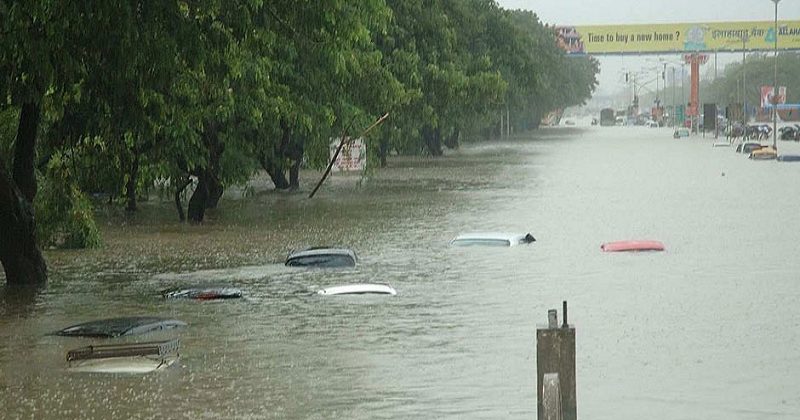 Since the official arrival of monsoon, the city has already witnessed 24 deaths alone due to drowning across city beaches and nullah. However, the majority of incidents have been reported across sea beaches.
The rise in drowning cases during monsoon is seen as negligence in part of common citizens as they ventured in deep-sea despite the warning. The Brihanmumbai Municipal Corporation (BMC) has even started announcement after frequent incidents of drowning.
In the first week of July, the administration had to rope in Navy and Coast Guard after four teenagers went missing in Juhu Chowpatty beach in the Western Suburb. They were warned by the locals to not go too close because of the high tide and rain. But, they did not pay heed on warning and ventured into deep and went missing. Later, they were fished out but succumbed due to drowning.
This monsoon, there have been 42 incidents of drowning already reported and 24 of them died. Another 10 of them received injuries. As per the data available with the Mumbai Fire Brigade, of 24 death, 18 reported in Western suburbs alone. "These all incidents were reported in the sea beaches," said the official. However, last year, around 18 persons died due to drowning.
Read More: Subramanian Swamy Says Imran Khan's willingness to resolve Kashmir issue with India is a "pipe dream"
In the eastern suburb, four deaths were reported and they died after they fell either in nullah or open drain. Similarly, two deaths were reported in the City and they also died after drowning in the sea. A 12-year old boy died, allegedly while taking selfies at Marine drive. Altaf Shaikh, a resident of Trombay had gone to Marine drive to celebrate Eid and reportedly he fell while taking selfies. There was also a high tide at that time.
In addition, lifeguard and fire brigade personnel rescues at least 12 persons from drowning across the city beaches. On July 8, the lifeguard rescued three persons who had ventured into the deep sea and were drowning. They all were resident of Kurla and were drunk and despite the warning, they went into the deep sea.
Meanwhile, since the onset of monsoon, the city has already witnessed 38 deaths due to drowning, tree or branches fall, landslide, short circuit, and laptop cases. They drowning death followed by tree fall dearths as seven people have already lost their lives.