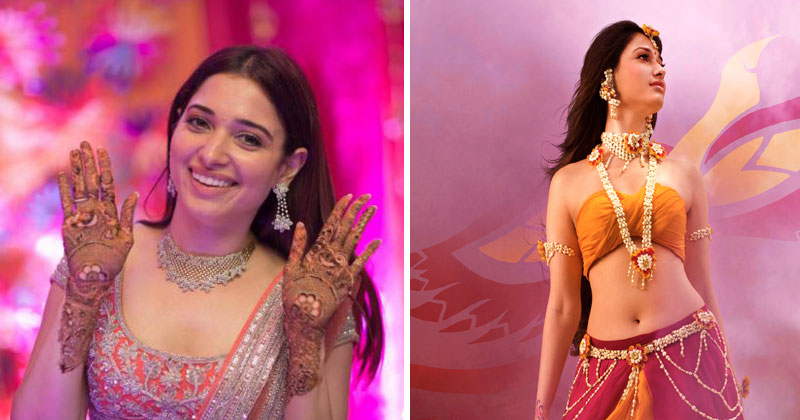 Bollywood and South Indian actor Tamannaah Bhatia has been making headlines lately for her wedding rumours. Speculations were rife, especially in the Telugu film industry that the actor is all set to tie the knot with a US-based doctor soon in a love-cum-arranged marriage. On Friday, Tamannaah has issued a statement saying she is not on a husband shopping spree and that she is only romancing her cinematic endeavors right now.
Although Tamannaah has always been guarded about her personal life, there were reports that Tamannaah was rumoured to be in a relationship with cricketer Virat Kohli and was also linked to former Pakistani cricketer Abdul Razzaq, but this year there is news of her getting married to a US-based Indian doctor.
Also Read: South Indian Beauty Queen Tamannaah wants to become Sridevi
"One day it's an actor, another day it's a cricketer, and now it's a doctor. These rumours make it sound like I'm on a husband-shopping spree. While I love the idea of being in love, I definitely don't appreciate baseless news when it comes to my personal life. I am happily single at the moment and my parents aren't groom hunting," Bhatia mentioned in the statement.
"The only thing I'm romancing right now are my cinematic endeavours. I really wonder where these speculations constantly crop up from when all I'm doing is shooting. It's really prejudicial and disrespectful. The day I decide on going down that road, I will announce it to the world myself because the institute is consecrated, it's not as casual as the numerous speculations being floated," Tamannaah clarified.
"I'd like to make it very clear for once and for all that marriage isn't on the cards yet and all these baseless rumours must be put to rest and is a product of someone's imagination," the Baahubali actor added.
On the professional front, Tamannaah is currently working on Telugu film Naa… Nuvve and the Telugu remake of Queen. She has also signed a project with director Seenu Ramasamy, starring Udayanidhi Stalin in F2 Fun and Frustrating opposite Venkatesh and Varun Tej.