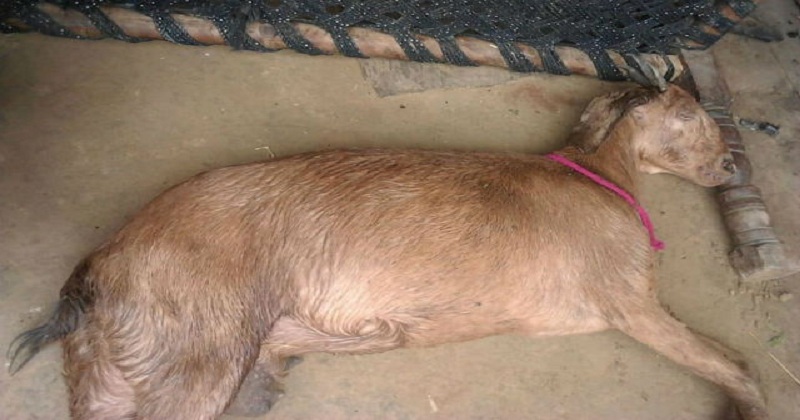 In a shocking incident, a pregnant goat died after being gang-raped by eight assailants in Nuh, situated in Mewat of Haryana.
According to reports, the eight men reportedly in an inebriated state stole the goat from owner Aslu's house. Earlier in the day, they had tried to molest the goat, and got beaten by the villagers.
The incident took place on the night of July 25 while the complaint was filed the next day in Mewat's Nagina police station.
"One person, Aslu registered a complaint on July 26 that his goat was gang-raped on the night of July 25 by Savakar, Haroon, Jaffar and five others whose identities are yet to be ascertained. All the accused are currently absconding," said Nagina police station in charge (SI) Rajbir Singh.
Also Read : Shocking ! Woman raped by priest inside temple premises
Meanwhile, the owner of the goat, Aslu said: "They took my goat to an old home in the evening. One of the accused is mental. When I told them that I will file a complaint against them, they said you can do anything that you want, we will continue to do this. They don't fear getting jailed as they claim to having contacts with big people."
A medical of the goat will soon be conducted after which the police will take an action against those accused.