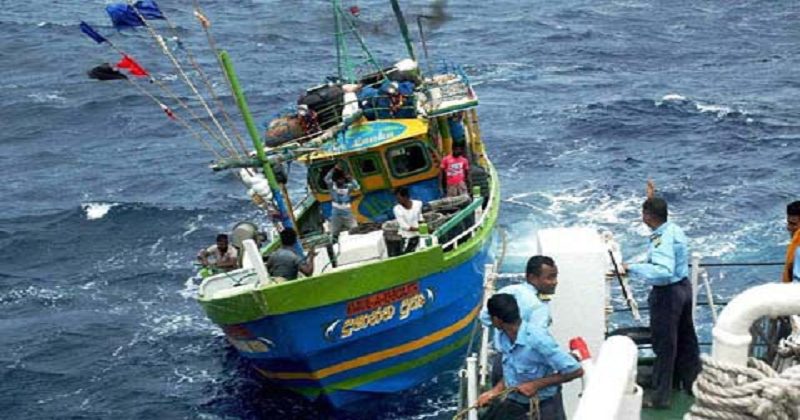 Over 2,000 Tamil Nadu fishermen were chased away by Sri Lanka Navy personnel for allegedly fishing near Katchatheevu, a fishermen association leader said here today.
The fishermen from this island town had ventured into the sea in 300 boats and were fishing off Katchatheevu islet when the Lankan Naval personnel came to the spot past midnight and chased them away, Tamil Nadu Mechanised Boats Fishermen Association President P Sesuraja alleged.
Read More: Karunanidhi's Health Condition Critical Again: Family Members Rushed to Hospital
He also said the naval personnel snapped fishing nets of 50 boats. Following this, all the fishermen were forced to return to the shore without a catch, he said. Sesuraja said repeated attacks by the island's Navy on Tamil Nadu fishermen have affected their livelihood.
He also appealed to the Central and state governments to take steps to find a solution to the long-pending problem. On July 22, over 3,000 Tamil Nadu fishermen were allegedly chased away by the Lankan Navy while they were fishing near Katchatheevu.