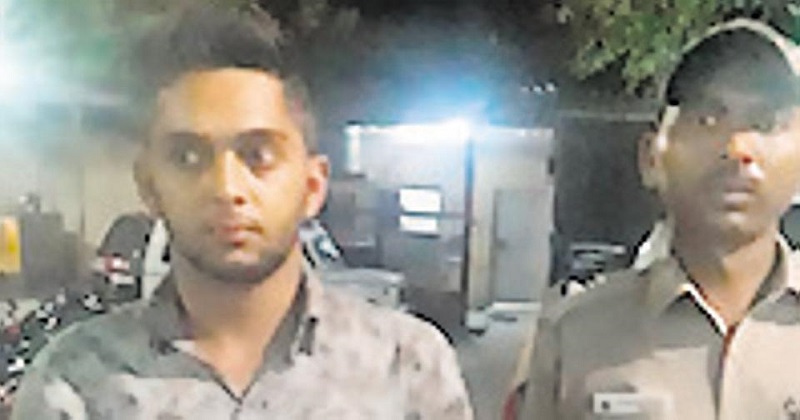 The Delhi Police arrested an engineer who allegedly stole a watch worth Rs 90,000 to impress his girlfriend, on Tuesday from the Model Town area.
The police said that they received a complaint from Kalipada Sahu, a delivery boy with a courier company against an unknown customer. According to Sahu, the customer had booked a Rado watch worth Rs 90,000 available for Rs 67,000 after a discount through a mobile shopping application.
Sahu said the customer called him several times to inquire about the status of the courier. On the day of the delivery, he met the customer at Kashmere Gate Metro station Gate No. 3. The customer asked him to accompany him to his house for collecting the payment. The address mentioned by him was the same as the mentioned during the booking of the watch. After reaching outside the mentioned address, he was directed by the man to ring the doorbell, while he would park the motorcycle. He kept the courier over fuel tank of the motorcycle. When he went to ring the doorbell, the customer fled away with his bag containing a watch on his motorcycle.
"The complainant reached the Civil Lines police station. A case was registered under relevant sections of IPC," said Nupur Prasad, DCP (North).
Read More: Rape victims images should not be published; can't relive trauma says SC
During the course of the investigation, the call details and the mobile number through which the watch was booked was fetched. It was found that mobile number was registered on a fake identity.
"When we analyzed the call details of the mobile number, a particular mobile number was found to dial from his mobile frequently. The details of the number were fetched and it was found to be that of a woman and she told that the mobile number is being used by her boyfriend Vaibhav Khurana," Prasad added.
Vaibhav, a supervisor at a Gurugram hotel is a B.tech graduate, was arrested from his home. During interrogation, he disclosed that he wants to give a surprise gift to his girlfriend. "We have recovered the stolen watch and a motorcycle used in the crime from his possession," Prasad added.