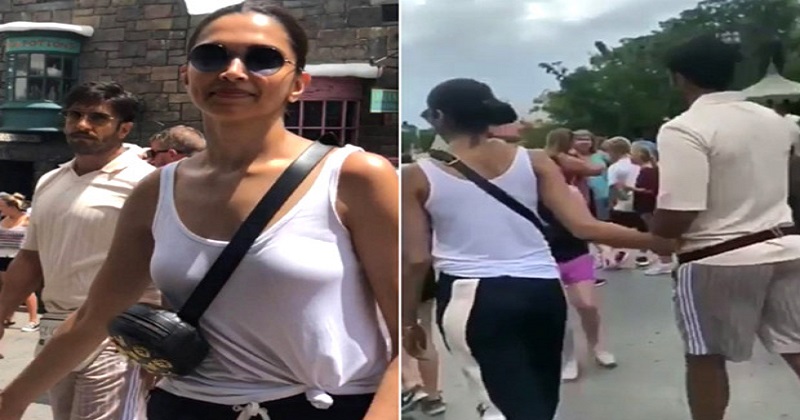 Ranveer Singh and Deepika Padukone have had their fair share of time in the news the past few weeks, with rumours being rife about their impending nuptials. While the skeptics out there still believe that there is no truth to the sceptics like to believe otherwise. That belief just keeps getting stronger, especially with reports like these.
The two were seen exploring one of the theme park attractions in Orlando, Florida. The Harry Potter related attractions were clearly visible in the background, suggesting that they were either at Disneyland or Universal Studios. Regardless, the two seemed to be having a pleasant day. They also co-ordinated with their outfits, both rocking some white comfort wear and sunglasses. Deepika even beckoned to Ranveer and pulled him along with her.
Also Read: Deepika Padukone looks sizzling hot in a satin slip dress
However, they weren't able to hide themselves from their fans, who took to social media to share pictures and videos of the two. They started gushing over how adorable the two looked, and one fan even asked Deepika for a picture as she approached her. While we will never know whether she got that picture, we could safely say, we'd react the same. Deepika's sister, Anisha, was also spotted with them in one of the videos.