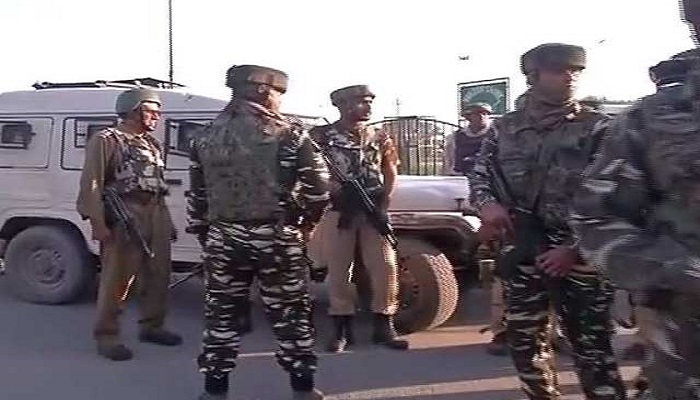 After several assurances to provide adequate security to private contractors did not yield results, the CRPF itself took the role of a "contractor" to build a major arterial road in the worst Naxal-hit region of Bastar in Chhattisgarh, making it the maiden venture of this kind in the country.
The lead anti-Maoist operation force has taken the responsibility for the first time to ensure the completion of a 4.5-km vital stretch of an RCC (roller compacted concrete) road between Bhairamgarh and Keshkutur in southern Bijapur district.
"We picked the bid as a contractor to build the road as no private contractor was coming forward to do the task due to the fear of naxals. The task is almost complete and only a culvert at Permapara is to be built now.
"It is held up due to the ongoing heavy monsoon rains and shall be completed soon," CRPF Inspector General (Chhattisgarh sector) Sanjay Arora told PTI.
The contractor for the road is the Commanding Officer of the 191st battalion of the force deployed for conducting anti-Naxal operations in the area, he said.
A team of Central Reserve Police Force engineers – called pioneers – and supervisors have been working on the project since 2015 and they have deployed a team of 30-40 labourers, the IG said.
These labourers were assured of ample security, food and other wherewithal from the nearby force camps and all the construction equipment and heavy machinery are kept inside the fortified CRPF bases so that Maoists do not destroy them, a CO-rank official based in Bijapur said.
Read More: Incredible! Mayor of this Indian City is a Former Autorickshaw Driver
He said the project contract was up for many years, but as no one was taking it, the contract was getting rolled over and nothing was moving.
The CRPF has faced many faceoffs with naxals in the area and a jawan, Vijay Singh Yadav, was injured in an improvised explosive device (IED) blast while sanitising the same road track on January 21 last year, the official said.
"As the area is remote and Naxal violence affected, no private contractor came forward to build the road. So, we thought that if we can provide security to these tasks in the state why cannot we build the roads also?" IG Arora said.
Once the road is completed, it will act as a vital communication link with the district headquarters of Bijapur, that is about 45 km away, the IG said.
The CRPF is providing security to people engaged in the construction of close to a dozen roads in the Left Wing Extremism (LWE) hit state and close to 100 troops have been killed in accomplishing these tasks over the years, either in direct Naxal ambushes or in IED blasts.
The Bijapur district has almost four battalions of the CRPF and is located in the most-troubled south Bastar region of Chhattisgarh, with its flanks bordering the largely unmanned and Maoist hotbed of Abujhmaad forests.