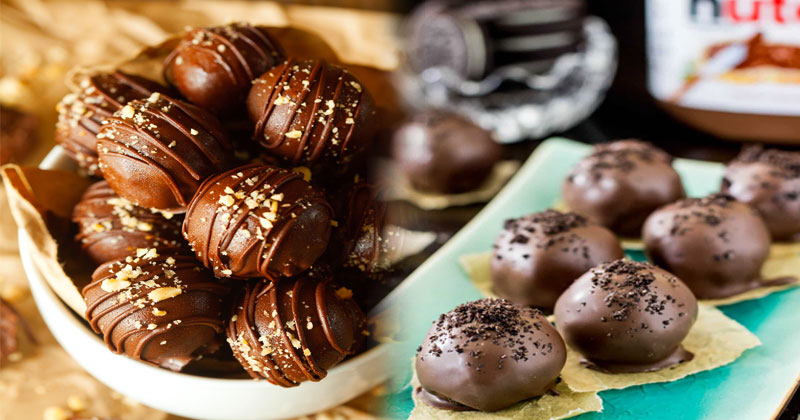 This FRIENDSHIP DAY, gift your bestie these delicious homemade chocolates as a gift. They are quite easy to make.
Nutella Truffles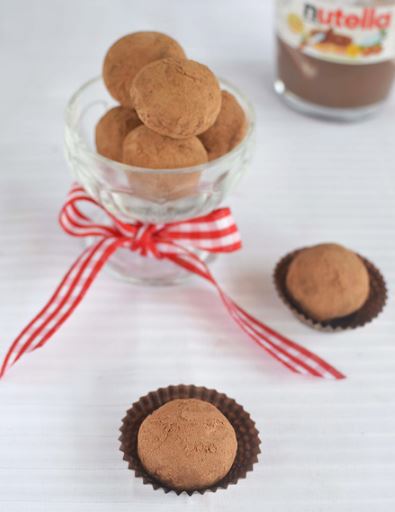 Yields:  7 – 9 truffles
INGREDIENTS
Nutella – 4 tbsp
Butter -1 tsp
Choco Chip Biscuits – 6
Cornflakes – 3 tbsp
Cocoa powder – for dusting and rolling
READ ALSO:  FRIENDSHIP DAY 2018: Famous Authors' quotes on Friendship
METHOD:
First take cornflakes, choco chip biscuits and grind it to a coarse powder in a mixer. You can just crush it with

your 

hands too. Set aside. In a bowl add Nutella and butter.
In a pan containing water keep the bowl inside(which is called double boiler method) and heat it up until its melted. You can even microwave it for melting. Once it warm, add the crushed cornflakes biscuit mixture and mix well.
Form into balls and arrange it in a butter paper. Then roll over cocoa powder so that it coats on all sides. Refrigerate for 2 hours and enjoy your truffles.
The cocoa seems to absorb well so give it at least an hour of resting time in the refrigerator before serving.
TIPS:
Choice of biscuits can be digestive or even milk biscuits, good day choco chips biscuits were used in this recipe. The above-mentioned quality yields 7
If the mixture is dry and you are not able to form rolls, add little more Nutella or a tsp of milk.
You can also add 1 tbsp of choco chips with Nutella, melt it and proceed with the method.
Adding nuts will be a nice addition too. You can even add museli instead of cornflakes.