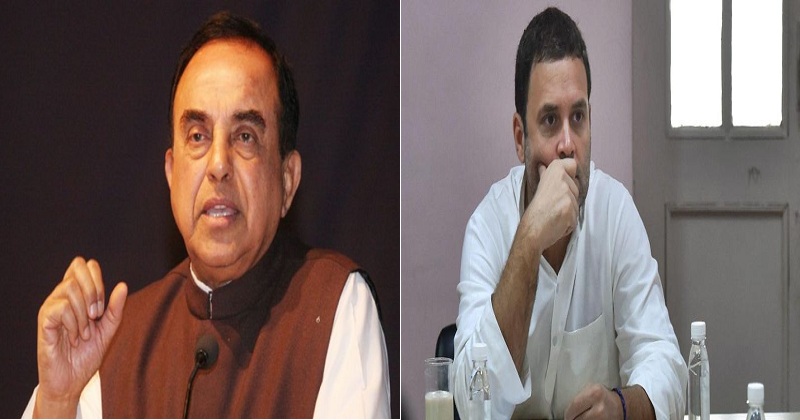 Bharatiya Janata Party (BJP) leader Subramanian Swamy on Sunday lashed out at Rahul Gandhi and said that soon Rahul Gandhi is going to be convicted for fraud he has done and he should be worried about that.
Also Read : WHO Says P.M Modi's Swachh Bharat Mission Will Help Avert 3 Lakh Deaths
He further added, "Rahul Gandhi gets a copy of every programme that has been started by the Centre during Parliamentary procedure but he has got no time to read. He has got time to go to night clubs. What is the point in saying what have you done? He should tell us what we have not done. You have done corruption and you are out on bail. He tried to swallow Rs. 2,000 crore worth property by fraud and cheating and is out on a bail and soon is going to be convicted and should worry about that".