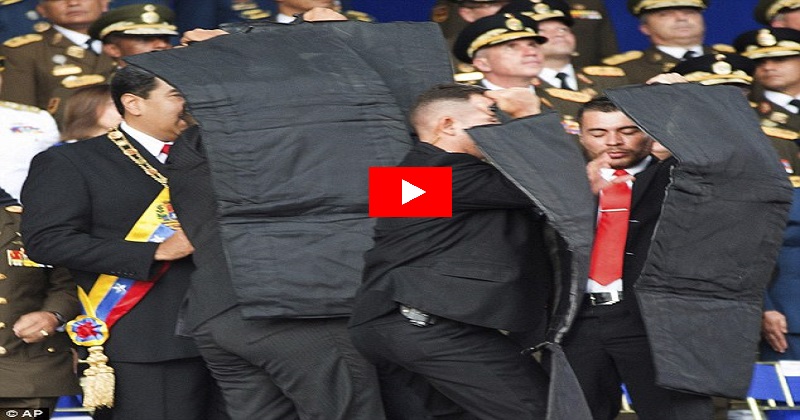 Chaos has struck Venezuela following an apparent foiled assassination attempt against the country's embattled president, Nicolás Maduro. Several drones armed with explosives were detonated near Venezuelan President Nicolas Maduro in Caracas Saturday in what he called an assassination attempt carried out by "far-right" opponents. Watch Video:
courtesy:  New China TV
A government official termed it an "attempt against the president." Maduro, who was unharmed, was speaking at a celebration of the 81st anniversary of the National Guard, when detonations from "various drones" near the presidential area and along the parade route occurred, Jorge Rodriguez, the Venezuelan Minister of Communication and Information, said on Venezuelan state television.
"This was an attempt to kill me," Maduro said in a TV address to the country following the attack. "Today they attempted to assassinate me. I stand, alive and victorious, ready to follow the battles and fights that touch me forever," he added.
His wife, Cilia Flores, was standing next to him at the time, and can be seen ducking away as officials erect a shield wall around the president. Images showed a bloodied soldier being carried away and smoking holes in nearby buildings.
Maduro said 'everything points' to a right-wing plot that initial investigation suggested was linked to Colombia and the US state of Florida, where many Venezuelan exiles live. Several unidentified suspects have been arrested.