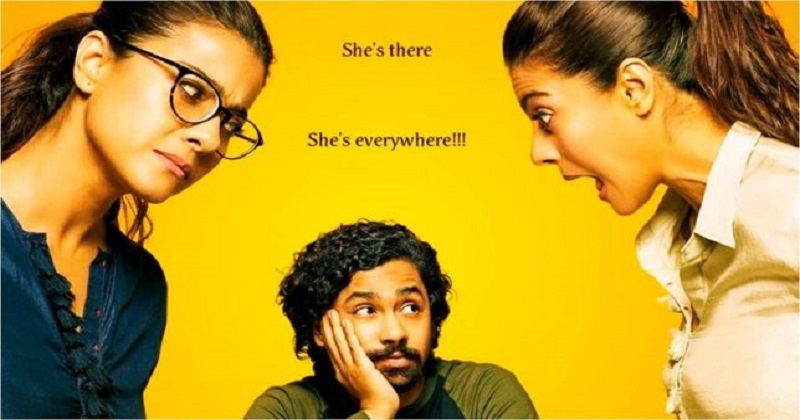 Kajol's upcoming movie 'Helicopter Eela's trailer was unveiled today among the media.
The launch was attended by the actress, her husband and movie's co-producer with Pen Movies, Ajay Devgn, Riddhi Sen, who plays Kajol's son in the movie, Neha Dhupia, director Pradeep Sarkar and others.
'Helicopter Eela' has been in news for its unusual poster, like its name 'Helicopter Eela' rather than just 'Eela'.
Ajay Devgn, in fact, gave a hint that Kajol was cast much later for 'Helicopter Eela' as he said, "Anand gave me the idea then I went to (Pradeep) dada with the script. Then the whole crew came together."
Read More: "Devote more time to bettering my state, filmmaking does not seem important to me now": Kamal Haasan
Kajol too revealed that there was an overload of food on the sets. She said, "There was constant Bengali food on the sets."
When asked about ageing, she shunned everything down by saying, "Do I even look like a mother of a 15-year-old? Just look at me! I'm doing great!"
Neha Dhupia further went on to mention that she even sat on a flight thanks to the director Pradeep Sarkar who noticed her and gave Neha her very first music video. "Dada gave me my first music video. I sat on a flight thanks to him," said the 'Lust Stories' actress.
Speaking about Kajol, Neha claimed, "She can get into a shot no matter if she might be eating her food. It would be like one moment she's eating and the other when there's a cut, she's just there in action!"