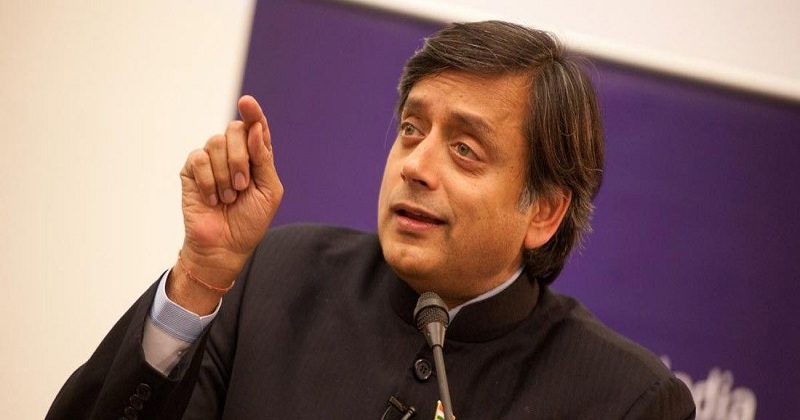 Shashi Tharoor may have once again landed himself in trouble after his statements about Modi's headdress have gone to the extent he may not have imagined. It is Shashi Tharoor's reference to the attire and dresses of the North-East as 'hilarious' and 'outlandish' which has triggered an uproar now. The Congress leader has been expounding on over the last few days about Prime Minister Narendra Modi not ever wearing a skull-cap.
READ ALSO: Shashi Tharoor Wants to Know Why P.M Modi Refuses to Wear a Muslim Cap
Addressing a forum at Thiruvananthapuram in Kerala, Tharoor, a Lok Sabha MP, took aim at the Prime Minister, asking: "Why does our Prime Minister, who wears all sorts of outlandish headgear wherever he goes around the country, all over the world… why does he always refuse to wear a Muslim skull-cap?", Tharoor asked. He added, "You've seen him in hilarious Naga headdresses with feathers and various kind of extraordinary outfits."
As expected, the reference has not gone down well with the Northeast leaders. A number of prominent North-East leaders, including Nagaland CM Neiphiu Rio has called for Tharoor and the Congress to apologise. Check out Nagaland CM Neiphiu Rio's tweet on the controversy.
Nagas have rich heritage&vibrant culture.We are proud of our history&traditions. The Naga headgear is renowned&gifted with honour,definitely not outlandish. Mutual respect makes India a great nation. One must apologise & withdraw statements that hurt others sentiments.

— Neiphiu Rio (@Neiphiu_Rio) August 6, 2018
Several BJP leaders and Union ministers took to Twitter to slam the Congress MP's remarks. Check out the tweet:
I demand apology from the Congress Party for insulting the people of India's North East & Tribals. Shashi Tharoor described North-East people & Naga Tribal headgears as funny looking outlandish & hilarious.

— Kiren Rijiju (@KirenRijiju) August 6, 2018
Dear @ShashiTharoor,this smacks of outlandish mindset,particularly a mocking affront to rich traditional culture of people of Northeast,including those of Nagaland whom you specifically choose to mention. It's this Congress mindset,which treated Northeast with disdain for 70 yrs. pic.twitter.com/oFAHFh5u5I

— Dr Jitendra Singh (@DrJitendraSingh) August 6, 2018
Shashi Tharoor insults the proud cultural heritage of the people of North-East.

This condescension & arrogance towards the people of India have become hallmarks of @INCIndia. pic.twitter.com/vul4SOtpVN

— Rajyavardhan Rathore (@Ra_THORe) August 6, 2018

Tharoor, who had recently kicked up a controversy with remarks that the BJP, if voted to power again, will rewrite the Constitution and pave the way for creation of a 'Hindu Pakistan', said Modi shunned the green colour as he felt it was associated with Muslim appeasement.