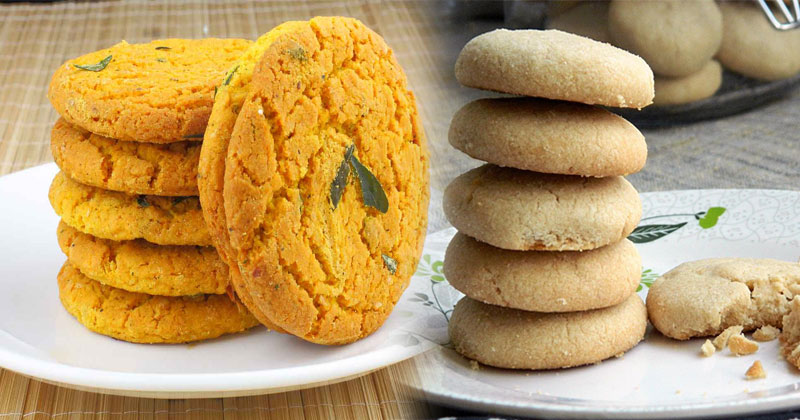 We Keralites are familiar with the spicy biscuits that we call Nunkat. Make these delicious biscuits at home.
Nankhatai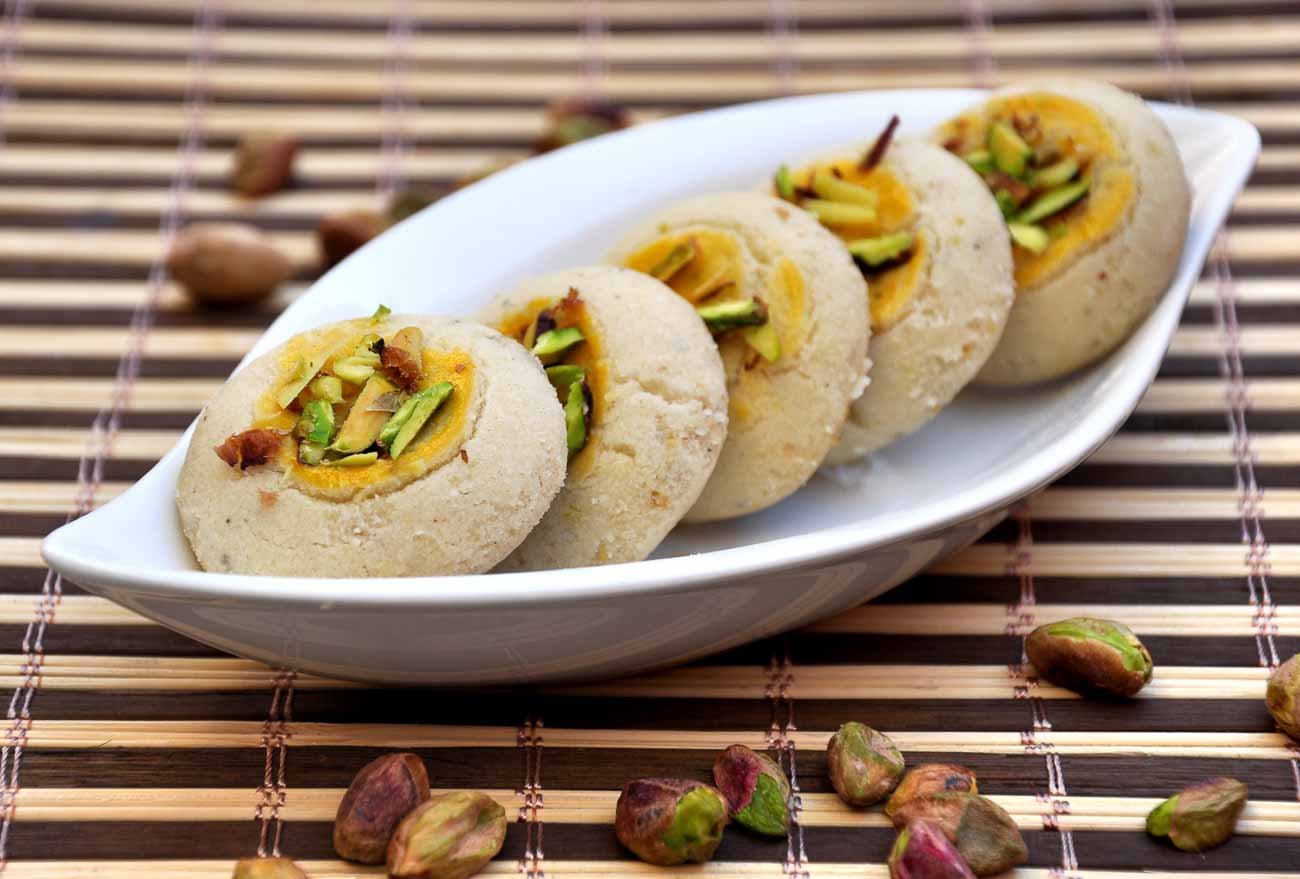 Prep in: 20 minutes
Cooks in: 30 minutes
Total in: 50 minutes
Makes: 4 servings
Ingredients
Dry Ingredients
1 cup All Purpose Flour (Maida)
1 cup Whole Wheat Flour
1/2 cup Sooji (Semolina/ Rava)
1/2 cup Gram flour (besan)
1-1/4 teaspoon Baking powder
1 cup Sugar
1-1/2 teaspoons

Nankhatai

rdamom (Elaichi) Powder
Wet Ingredients
1/4 cup Curd (Dahi / Yogurt)
1 cup Ghee
READ ALSO:  Delicious Chocolate Puffs For Snacks or Dessert- Danish Chocolate Pancake Puffs
How to make
To begin making the Nankhatai Recipe, preheat the oven to 180 C. And prepare a baking sheet greased with butter or ghee.
In a stand mixer or a large bowl, combine all the dry ingredients together. Add in the wet ingredients and beat until all the ingredients come together in the form of a dough.
Place the dough in a cling wrap and refrigerate for about 3 hours until chill. This process is optional, but I like to do this as it makes the cookies more crunchy.
Divide and shape the dough into lemon size balls, you can get about 25 to 30 balls of cookies. Give a slight thumb impression in the center. Dip the balls in the crushed nuts.
Arrange the nankhatais in a baking sheet and place them in a preheated oven and bake until lightly golden brown for about 15 to 20 minutes.
Serve the delicious spiced Nankhatai along with a hot cup of chai or pack it as a snack for the kids' lunch box. Store them in an airtight container.
Serve Nankhatai along with your preferred hot beverage for your tea time break.