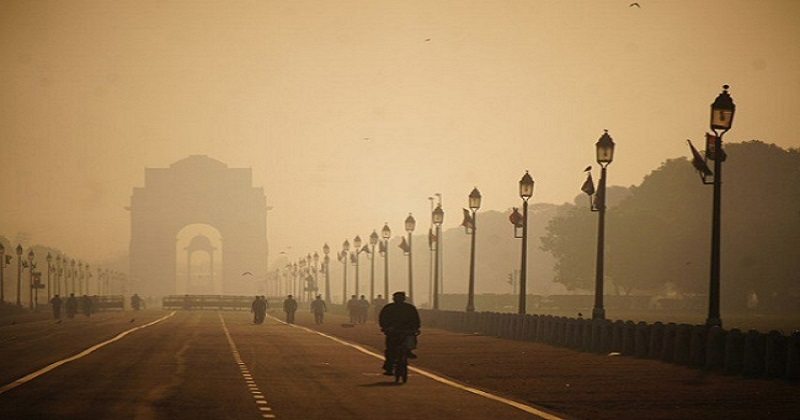 In a recently released ranking list by the Ministry of Housing and Urban Affairs on Monday, Delhi is on the 65th spot among the 111 cities on the Ease of Living Index. Delhiites resonate with the list and say that it has become difficult by the day to live in the National Capital.
"It is becoming difficult to live in Delhi. There are huge traffic jams on the roads, the air is always beyond the safe limit as the pollution levels are rising at an alarming rate, it was anyway never safe for a woman to live here, the population has grown exponentially and in general, the attitude of people living in the city is aggressive. I am not shocked with what I hear," said Ravi Giri, an asthma patient with a corporate career.
Earlier this year, the government had passed a green budget of Rs 53,000 crore to push green initiatives to fight air pollution levels in the national Capital. While in a review report later the Deputy Chief Minister Manish Sisodia had confirmed that 21 of the 26 of the environment-friendly schemes are on track, the citizens feel that these are just numbers and the government has actually not made any efforts to make the conditions livable in Delhi.
Read More: Mumbai Ranked as the Biggest contributor to Noise Pollution: Study
"The Delhi government has passed almost every proposal that came their way, including the cutting of trees. Over 17,000 trees have been cut in the national Capital. If this continues, Delhi will go down to 111th spot in no time," said Vimlendu, a green activist.
The survey was conducted in 111 cities in the country. Hardeep Singh Puri, Union Minister of State of Housing and Urban Affairs, said the Ease of Living Index has been based on four parameters — governance, social institutions, economic and physical infrastructure.
"Every year during Diwali, it becomes difficult to breathe in this city. How good is a city if people have to go about doing their daily chores wearing masks? I am surprised that it even made it to the 65th spot and not beyond. It is high time, we concentrate on building peripheral cities to save this one," said Kshitiz Malhotra, an environmentalist.