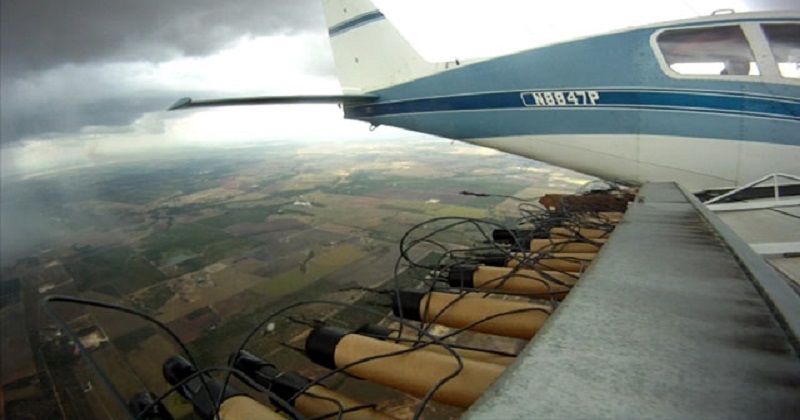 The Gujarat government has dropped the idea of using artificial rain to save agriculture from the effects of the delayed monsoon. The government went in for a consultation with the neighbouring state of Maharashtra and the India Meteorological Department (IMD) and got negative feedback from both.
The sources in the agriculture department of the state said, "Since Maharashtra government had experimented with artificial rains thrice in the recent past, we sought their opinion but they informed us that all their attempts did not fructify and therefore, they advised us not to go for it."
"We had also consulted with the IMD and they said that the cloud precipitation and density would not be good enough to provide rains in targeted areas. The clouds are precipitated at too high an altitude and blowing winds would not let the clouds shower but could instead, drag them towards the sea," added the sources.
An official from Gujarat government also said that the chemicals used for condensation of clouds are carcinogenic. If those are used for grains or edible crops, it could cause harm. The government could use two methods – sprinkling chemicals on clouds from the air or by releasing the particles into the air from the ground through a gun type of instrument.
Read More: Somnath Chatterjee's Angry Family Had Rejected CPM's Request
The Gujarat government had tried artificial rain in 2001 in the Kutch region to save cotton crops but that attempt had not paid dividends. The state government had also purchased a chopper especially for the purpose of artificial rains.
The government is also preparing to sound an alert for farmers to be ready for alternative crops which require less water. "Now farmers should wait for ten days and then they should start sowing alternative crops like castor, millet, maize, lentils and others. There are places where groundwater is available but it is advisable that they use sprinklers for irrigation," added the official.
The official also said, "The farmers in north Gujarat region get water from the ground through tube wells but that is not viable for a long time. There are no big rivers in Gujarat like in the northern states of India where the groundwater keeps recharging every year. If they use groundwater in excess, they would suffer in case there is delayed rain next year as well."