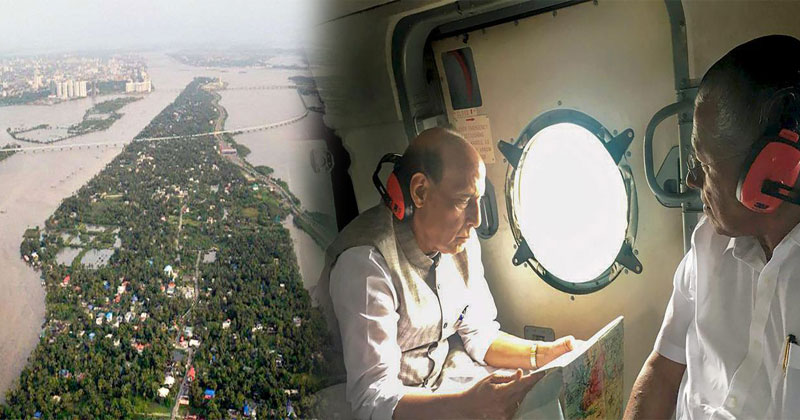 The state of Kerala is drowning and had required the help of the Center and the neighboring states who responded in time.
And the Kerala Chief Minister too praised the timely help that the state received at the Cabinet briefing.
CM Pinarayi Vijayan said that the Prime Minister Narendra Modi and the Minister of Home Affairs Rajnath Singh has intervened and help accordingly.
READ ALSO:  Swimming Competition in Kannur While Whole Kerala is Reeling in Flood, School Boy Dead
Singh conducted an extensive tour of the affected areas and announced Rs 100 core immediately after his visit. "It was a good step and a very positive step," the chief minister said.
Brushing aside the rumors of the Center's discrimination toward Kerala, CM Pinarayi Vijayan said that the Center responded positively by giving adequate financial assistance.
The state government had sought an initial assistance of Rs 1,220 crore after the preliminary assessment of the destruction caused by monsoon havoc. The demand had been placed before Rajnath Singh. He said the government had also urged the Centre to send a central team to assess the situation after water receded. The enormity of the destruction would be known clearly then.
Pinarayi thanked each and every one who contributed in relief and rescue operations, stood with the people of the state in the time of such a humongous tragedy.