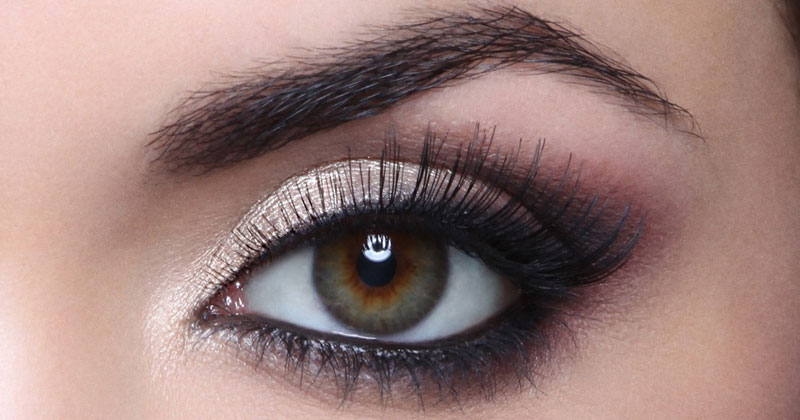 If you have small eyes don't worry here are some tricks to make your eyes look bigger.
If you are a pro at makeup but ignore shaping your eyebrows, no amount of eye makeup will help the way your eyes look. Shapely eyebrows can work wonders and can instantly open up your eyes. So, before your next night party, tame those brows with a brush. Brush your brows. Now, fill the spaces in your brows or your light brows with an eyebrow pencil. You can also apply petroleum jelly to set the hair. Lastly, use a concealer to accentuate your brow.
The highlighter could prove to be your saviour if you have small eyes. All you need to do is take a shimmery highlighter and apply a small amount of it under your eyes. This has to be done after you have applied the concealer. This simple trick can make your eyes look bigger and brighter.
Use the eyeliner selectively
If you have small eyes and apply eyeliner all across your eyes, you need to limit it only to your lower lashes, just below the lash line and not inside the rim because that makes the eyes seem smaller.
You will be surprised to know that putting a white eyeliner in the inner corners of your eyes will make your eyes seem bigger. Also, apply the eyeliner in the corner and above the crease of the eye.
Don't forget to curl your lashes
One of the most followed make-up tricks for bigger eyes is to curl up the eyelashes. All you have to do is use an eyelash curler and add loads of mascara to it.
Also Read: Different Eyeliner Styles You Can Try Out