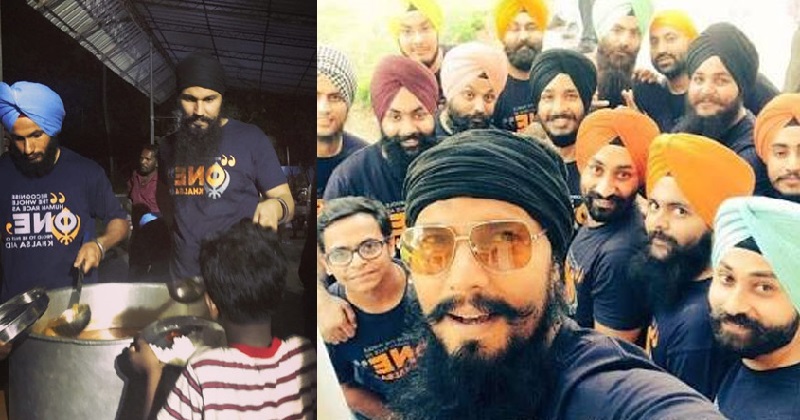 Bollywood Actor Randeep Hooda is helping the people in flood-hit Kerala from ground zero. The actor has joined the members of UK based Sigh Charity wing Khalsa Aid team, who are providing amenities to the ones affected by the flood.
He started volunteering with Khalsa Aid in Kochi to serve free food to victims who are staying at relief camps on Wednesday.
Also Read: Kerala Floods: No aid finalised officially for Kerala, says UAE official
The UK-based Sikh charity group, renowned for their humanitarian work during disasters landed in Kerala last week to help flood victims. The group collaborated with Gurdwara Sri Guru Singh Sabha in Kochi and have set up their community kitchen. They have been cooking & serving hot meals to everyone who is in need three times a day.
Many other Bollywood celebrities have also provided help to the people affected by the flood and urged fans and followers to do the same.