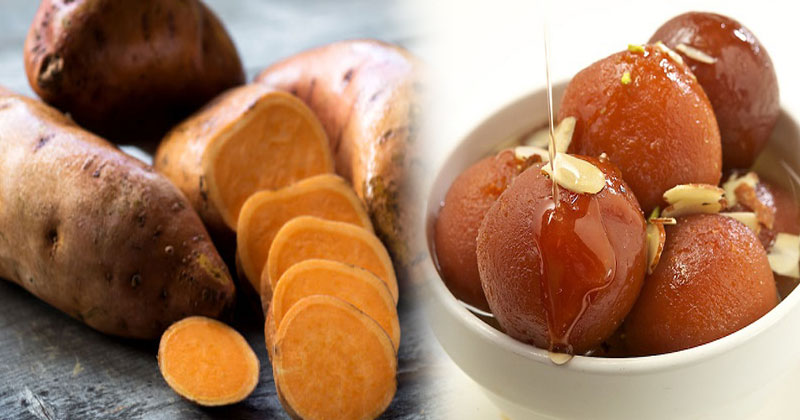 With the Raksha Bandhan around the corner, the sweet tooth cannot be ignored. So let's make this year's sweets a little healthy with Sweet Potato Gulab Jamun.
Sweet Potato Gulab Jamun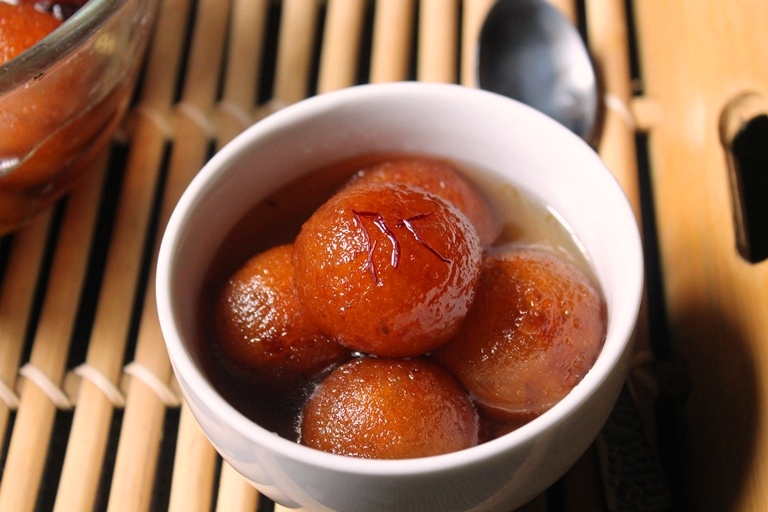 TOTAL TIME: 40inutes
PREP TIME: 10 minutes
CALORIES: 587
SERVES: 3
INGREDIENTS
2 sweet potato
1 tablespoon all-purpose flour
1 pinch baking soda
1 pinch salt
refined oil as required
1 powdered green cardamom
water as required
1 1/2 cup sugar syrup
1 teaspoon ghee
READ ALSO:  How To Make Gulab Jamun At Home- A Quick Easy Recipe
HOW TO MAKE
To begin with, this recipe, boil the potatoes for half an hour at night. Next morning, peel the potatoes and mash them well. Then, add salt, ghee, water, baking soda and flour to the mashed potatoes. Make a dough of the ingredients.
Next, take out small portions from the dough and make small balls out of it. On the other hand, start heating oil in a deep bottomed pan over a medium flame. Carefully dip the prepared balls into the pan when bubbles start to appear.
Fry these balls till they turn golden brown in color. When the desired color is obtained, turn off the flame. Allow it to cool down. Now, take out sugar syrup in serving bowls.
Dip the fried Gulab Jamun in the sugar syrup bowls. Now they are ready to be relished.