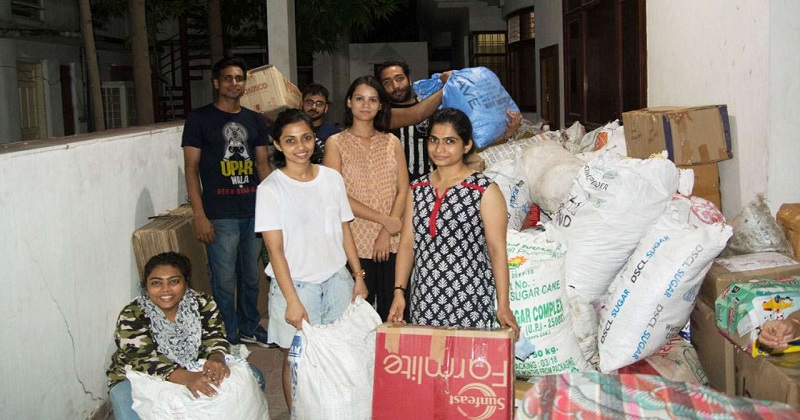 Following the massive damage in Kerala due to the unprecedented deluge, people from across the country have been doing their bit in assisting the state.
Recently, an initiative was taken by a Jaipur-based girl, Renata and her family, who reached out to people of the city using Instagram stories. Many volunteers, including Aman Khatri, Eshita Khatri, Abhilasha Sharma, Prakhar Jain, Renee Millett and many others supported her during this time.
Read More: Western Toilet, 40-inch LCD TV Among Other Luxuries In Vijay Mallya's Jail
She asked people to come forward and donate whatever they could for the people of Kerala. Residents across Jaipur supported the initiative and reached out over the past week. Around 7 tonnes of essential donations like medicines, sanitary napkins, bedsheets, sanitisers, water bottles, clothes and toiletries were collected.
After permission from the district magistrate of Jaipur, the goods were uploaded for transportation to Ernakulum on the first train to Kerala after the floods 'Marusagar Express', as per free provision by the Ministry of Railways.