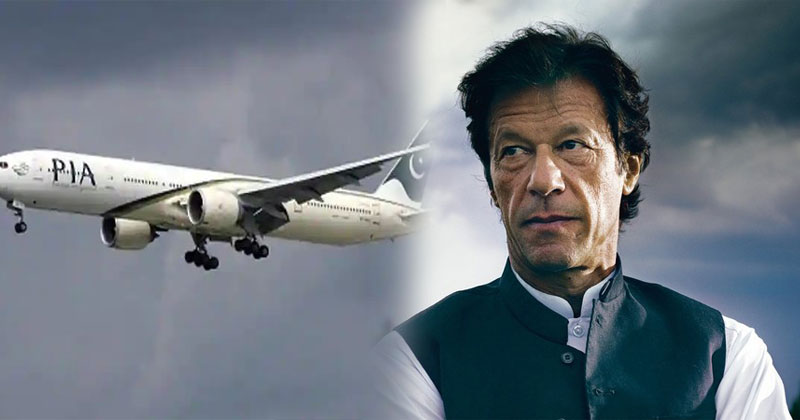 On Friday, the new Pakistan government led by the nation's 22nd Prime Minister Imran Khan has decided new travel rules for the government officials.
While the government has decided to withdraw the use of first-class flights for the top government officials, the Cabinet also decided that Prime Minister Imran Khan would not use the special plane designated for the nation's leader on foreign tours.
Information Minister Fawad Chaudhry addressed a press conference where he briefed the media about the important decisions made by the Cabinet.
On PM Khan's decision not to use a special plane, he, however, clarified: "For domestic traveling, the protocol [use of special plane by the PM] will not be changed".
Chaudhry said the alleged attack on the Ahmadi community's place of worship in Faisalabad also came under discussion during the second cabinet meeting in which authorities concerned were directed to trace all those involved in the incident.
The abolition of discretionary funds was on the top of the 7-point agenda placed for discussion before the federal cabinet, Chaudhry said.
The minister quoted PM Khan as saying, during the cabinet meeting, discretionary funds were a contemptuous misuse of taxpayers' money.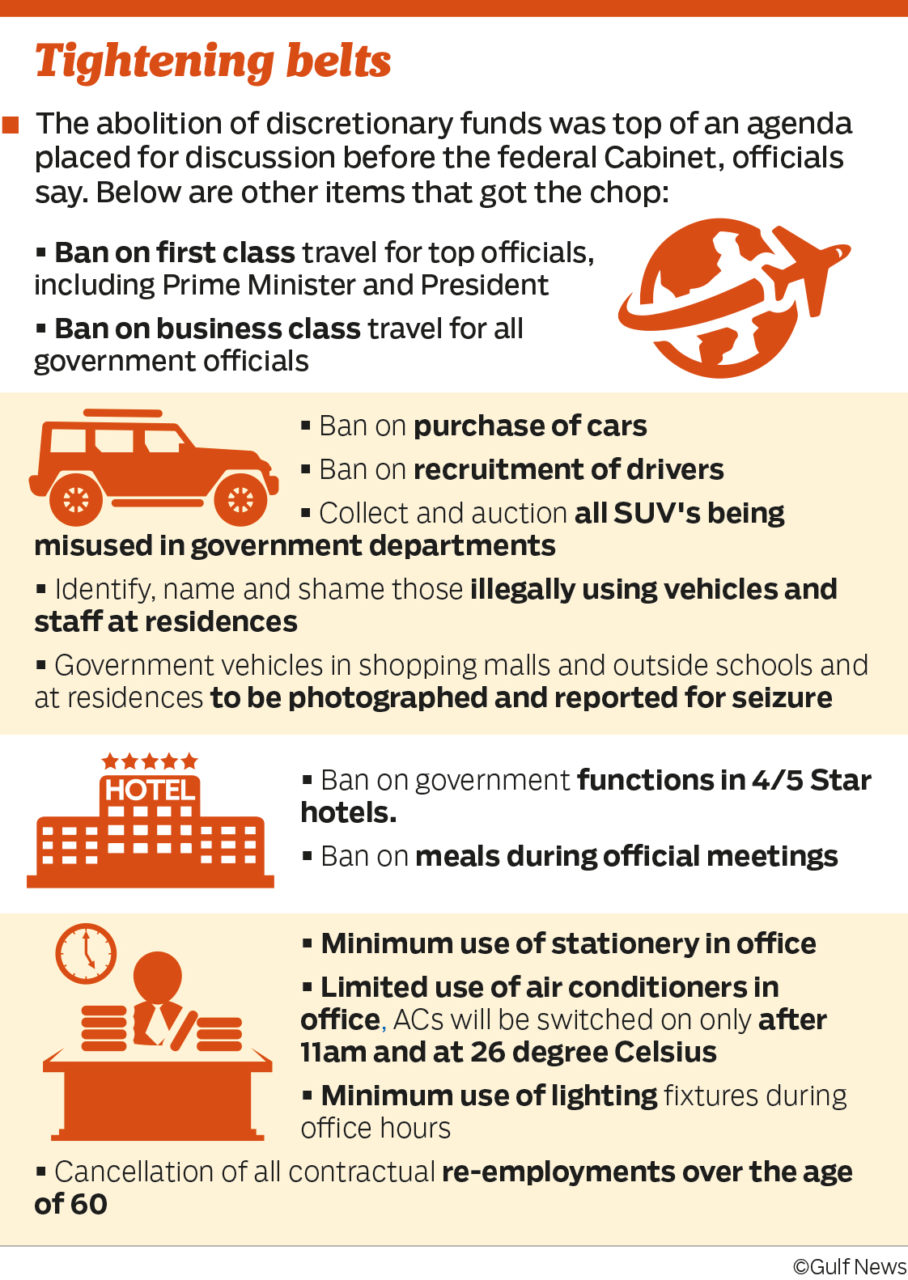 READ ALSO: Pak Ministry Bans use of state funds and First-class Air travel for Austerity drive
"The Federal cabinet has decided to eliminate all kinds of discretionary funds at the disposal of the president, PM, ministers, MNAs, etc," he said, adding: "If a legislative amendment is required for the purpose the government will introduce it soon."
The minister said all important developmental projects would be tabled for discussion in Parliament, and only after that would fund be released.
"The PM's only motive behind the decision is to regain the public's trust in the government," he added.
Chaudhry said, during the last financial year of the previous government, a whopping Rs51 billion (Dh1.48 billion) of public money was spent under the head of discretionary funds — Rs21 billion by former premier Nawaz Sharif, Rs80 million by President Mamnoon Hussain, and Rs30 billion by a number of MNAs.
He said the government also decided to put an end to the practice of using supplementary grants. In the last financial year, more than Rs1 trillion supplementary grants were released. "This amount is beside the budget approved by parliament," Chaudhry said.
The information minister also spoke about the announcement of mega-development schemes by the former PM Sharif in different cities without conducting any studies or keeping in mind the real needs of these cities.
On the issue of air travel for officials, he said, "Prime Minister will travel in club class. Similarly, first class air travel facility has also been withdrawn from the president, foreign minister, the NA speaker, Senate chairman, chief justice of Pakistan and chief of army staff. They will also be entitled to club class only," he added.