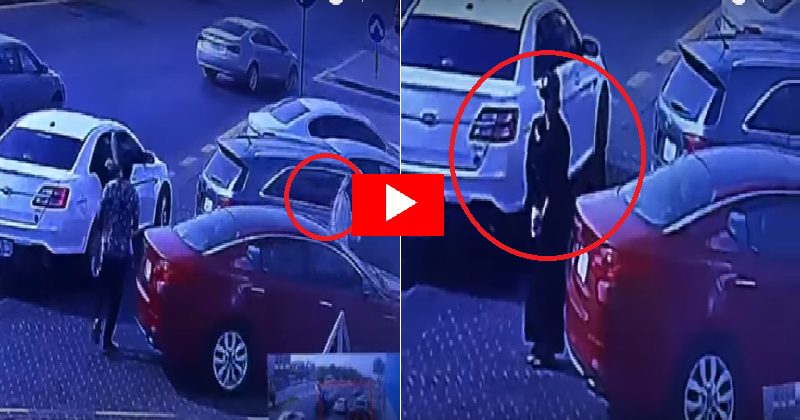 In an incident that is thought to be a first in Saudi Arabia, a young woman was caught on CCTV stealing a car.
The CCTV footage showed the young woman, who was wearing an abaya and a cap, stealing a car which had its engine running.
The robbery happened in broad daylight in front of a supermarket at district 75 in the city of Dammam in the Eastern province.
The woman stepped down from a white car, scanned the area then got in the car and drove off.