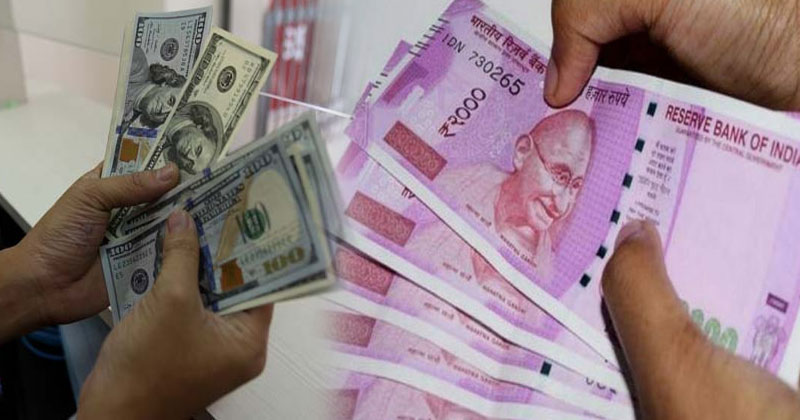 On Monday, the money market watches the value of Rupee hit a new low as it reaches to Rs. 71.21 per dollar.
As the market closed, Rupee lost 21 paise against the US Dollar with the crude oil price & trade war tensions continues to hurt the foreign exchange markets.
In the Emirates, the Rupee value fell against UAE Dirham's 19.39, and emerging economies and analysts expect rupee's free fall will continue in coming days.
Rajiv Raipancholia, CEO, Orient Exchange, said rupee's free fall is due to more dollar flowing into India as exports become cheaper due to rupee depreciation.
READ ALSO:  Rupee Reaches A New Low Mark Against Dollar In The Currency Market
He predicted that the rupee hitting 19.65 against dirham is quite possible in the next 10 days.
"More dollar is being remitted to India due to growing exports. Plus, Reserve Bank of India is also not intervening and want rupee's free flow. Hence, rupee hitting 19.65 is quite possible next week or in 10 days," said Raipancholia.
"At the moment, Reserve Bank of India will not intervene because India needs dollars and exports from India is improving," he said, adding that customer in the UAE are remitting now.
"There has been 15 to 20 per cent spike in remittances from the UAE over the last 3 months, which is a good sign for the industry," he added.
However, Raipancholia said rupee depreciation is fuelling inflation in the country which the government needs to look into.