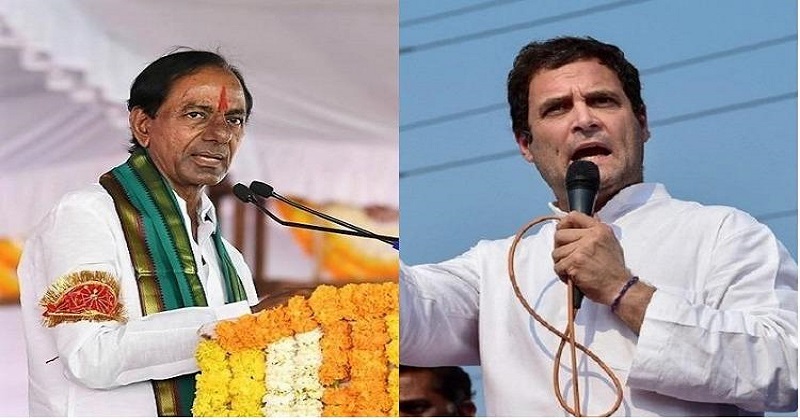 Telangana caretaker Chief Minister and TRS president K Chandrashekhar Rao on Thursday described Congress president Rahul Gandhi as the "biggest buffoon" in the country.
"Everyone knows what Rahul Gandhi is…the biggest buffoon in the country. The whole country has seen how he went to Mr Narendra Modi and hugged him, the way he is winking," said KCR. "He is a property for us, the more he comes (to Telangana) the more seats we will win," he added.
Also Read: Mamta & KCR meet for 'Federal Front' formation motion
Addressing a press conference after announcing the dissolution of state Assembly, KCR launched an offensive against the Congress and its chief Gandhi holding the party responsible for bomb blasts, communal violence and other issues that took place during its rule before 2014. He also challenged the Congress to "come on the ground" and fight the elections.
"Before 2014 many issues were in Telangana, like bomb blasts, electricity issues, communal violence but now we are free of all this. I am asking Congress leaders to come to the ground and fight in the elections and public will give the reply," he said.
Earlier, Rao announced the dissolution of the state Assembly, seven months ahead of the end of its term, paving way for early elections in the state.