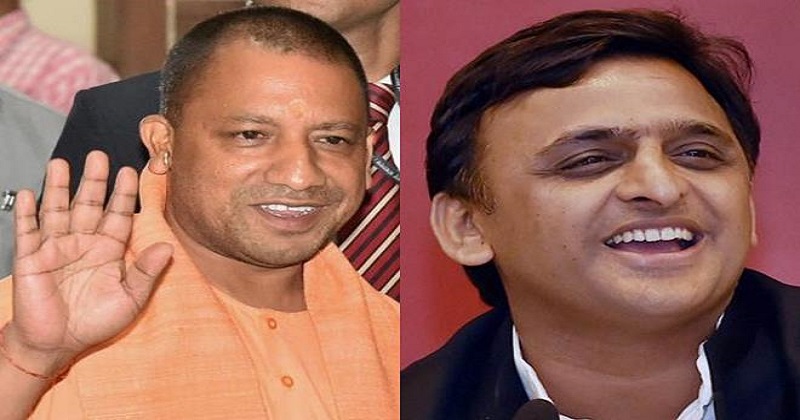 Uttar Pradesh Chief Minister Yogi Adityanath today slammed Samajwadi Party chief Akhilesh Yadav for accusing him of creating 'mess' in the state. Speaking at an event, the CM likened Akhilesh to Mughal emperor Aurangzeb.
Referring to Akhilesh's act of forcefully removing his father Mulayam Singh Yadav from the SP's nation president post, Adityanath said that the story of the Samajwadi Party is similar to the story of Aurangzeb who had used force to remove his father from the chair and imprisoned him. He went on to say that Muslims don't name their children after Aurangzeb because of his infamous cruel nature.
Also Read: Kerala Floods: Yogi Adityanath announces huge financial assistance to flood relief fund
"A person who couldn't become a man for his father and uncle is today talking about linking himself with you (people). There is one character in history, how he imprisoned his own father. This is why Muslims don't name their children after Aurangzeb. A story similar to this is also linked with the Samajwadi Party," he said.