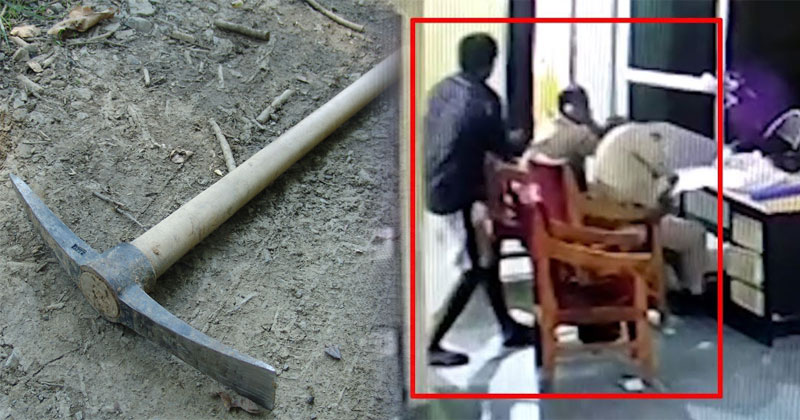 A shocking CCTV visual revealed a culprit hitting a policeman with a pickaxe before running off.
The incident took place in Madhya Pradesh, where the accused was arrested on for disrupting the peace. The 25-year-old man was later arrested again.
In the CCTV visuals, the accused can be seen hitting the 2 policemen with a pickaxe on their head from behind, knocking them unconscious.
See VIDEO uploaded by TIMES OF INDIA:

READ ALSO: Facebook helps police to find missing 'boy' after 7 years
The head constable, one of the injured was reported as critical and has been shifted to the hospital.
For disrupting the peace, the accused 7 his friend were arrested by the police who were made to sit outside rather than in a lock-up. The accused attacked when he realized that there was no guard & escaped with his friend only to be caught on Sunday night.
The pickaxe was left behind for some construction work in the area.