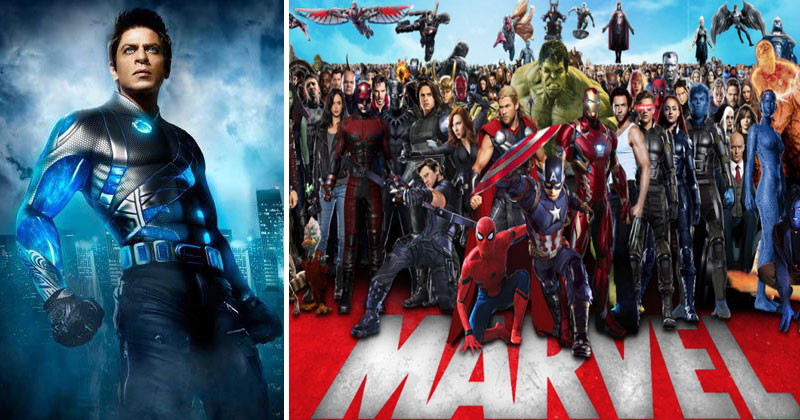 This is a good news for all those fans of fantasy characters and superhero films, especially Marvel-created characters, out there in India. It is also a good news for all the fans of Bollywood superstar Shah Rukh Khan.
According to recent reports, Marvel is attempting to create Indian characters and plan to involve Shah Rukh Khan in the project.
Well, this is not surprising and it's quite possible as the Marvel Cinematic Universe films have established a strong foothold in India over the past few years. No wonder, their recent releases like Avengers: Infinity War and Black Panther both went on to become massive box office successes.
As per reports, Stephen Wacker, VP, Creative Development, Marvel, recently said that the company wants to find a way to bring Indian culture to the core of North American Marvel fans.
Wacker said that it is going to be an interesting adventure for Marvel and he hopes that every MCU fan in India feels for the universe in the same way as a kid in New York does. He went on to add that if they produce Indian content, Shah Rukh Khan has to be in it.