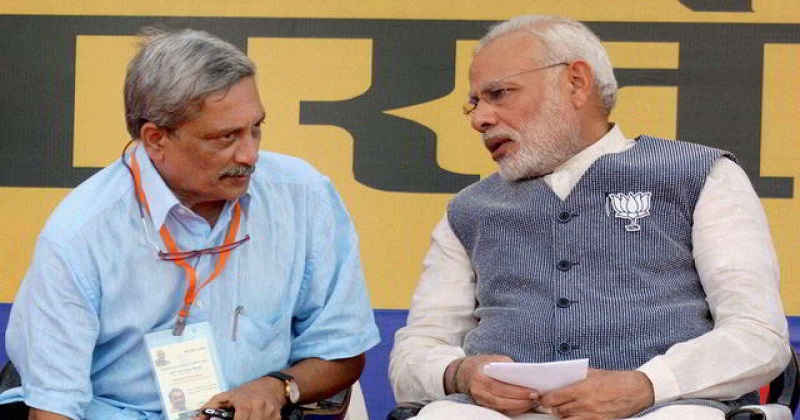 With Goa Chief Minister Manohar Parrikar's hospitalization at the All India Institute of Medical Sciences in the national capital, Congress legislators on Tuesday met Goa Governor Mridula Sinha and demanded a floor test by the BJP-led government to prove its majority in the Assembly.
The Congress legislators, led by Leader of Opposition Chandrakant Kavlekar, demanded that the Governor should summon a one-day session of the Assembly for a floor test. Kavlekar said the Governor assured them that she would get back on the issue in the next three-four days. During the meeting with Sinha, the Congress MLAs contended that the Parrikar-led coalition falls short of a majority in the 40-member Assembly whereas it has the required numbers to form the government.
"Let the state government prove on the floor that they have majority or else we can show that we have more legislators than them," Kavlekar told reporters after meeting Sinha.
On Monday, the Congress, along with 14 legislators in the 40-member state Assembly, had submitted a letter to Sinha, urging her to invite them to form the government. In the Assembly elections held in February last year, the Congress had bagged 17 seats in the 40-member House, falling short of the majority by four seats.
Kavlekar said the BJP might force the dissolution of the Assembly and another election in a just one-and-a-half years. The Assembly polls in the state were held in February last year. "The BJP has a habit of recommending dissolution of the House when they don't have numbers with them. The Governor should not allow such action in Goa as Congress is the single largest party in the House," Kavlekar said.
"Some of the BJP leaders are in touch with us as they are upset because their own party is talking about hiring the leaders from outside for CMs post," he claimed. Kavlekar said the Congress will announce its chief ministerial candidate when the Governor summons one-day session of the Assembly to conduct a floor test.
The state is being ruled by the BJP with the support of Goa Forward Party (GFP) and Maharashtrawadi Gomantak Party (MGP), NCP and Independents. The BJP has 14 seats in the Assembly, GFP and MGP have three each and NCP has one. There are also three Independents.