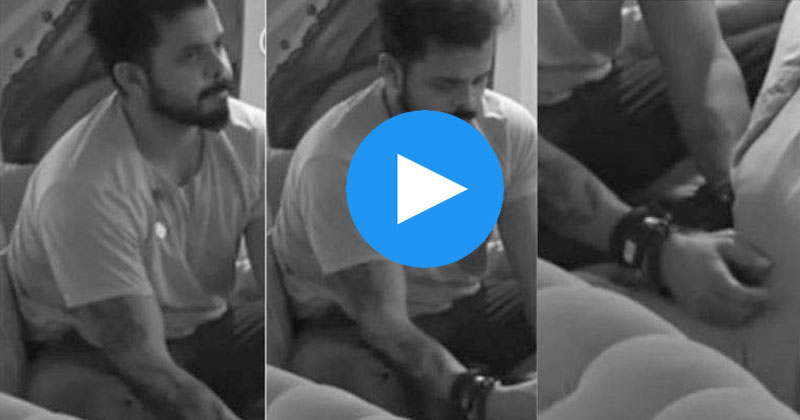 Bigg Boss Season 12 has already started and for the last few days, various memes especially those of Anup Jalota are going viral on the internet. Thanks to the new twist in the show, where a few contestants have come in pairs and the others alone, we are in for a lot of juicy gossips. Like every year, this year too we are looking for many controversies, fights, and spats to keep us engaged. This is one reason why millions watch the reality show that is airing its 12th season.
If we talk about the celebrities making headlines, the name of Sreesanth interestingly appears at the top of the list. Very secretively, Sreesanth got a mobile phone inside the house. Yeah! That's true. Sreesanth got a phone in his pocket and guess what, he is now caught!
http://www.instagram.com/p/Bn6OQngHBxe
Just after Sreesanth got into a brawl with Khan sisters, he gave the viewers some major feed to gossip about. In a video, Sreesanth can be seen doing something under the blanket. And, it looks like he has got a phone in the hiding.
The show's rules strictly prohibit using a mobile phone inside the Bigg Boss house. Now, it seems that Sreesanth has broken the rule. Also, it seems like he gives no damn about it. However, there is also another side to the story. Some claim that he is not using a mobile but rubbing his toe.