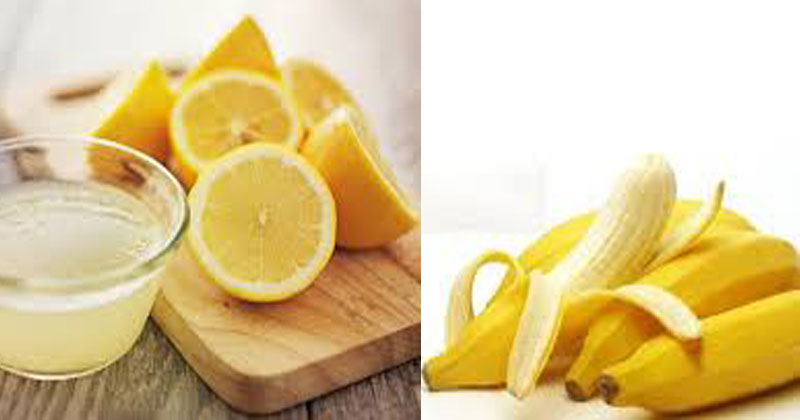 Ingredients
1 ripe banana mashed till smooth
1 tbsp lemon juice
How To Prepare and Apply Banana and Lemon Juice Mask?
Blend till smooth and apply all over the face.
Leave on for 15 minutes and rinse off Bananas are rich in vitamin A, B and E works and works to reduce the
premature ageing effects of skin damage.
Lemon lightens skin and also helps lighten blemishes and scars.
This is super effective for dry skin. Always do a patch test before application. Stay healthy and stay happy.