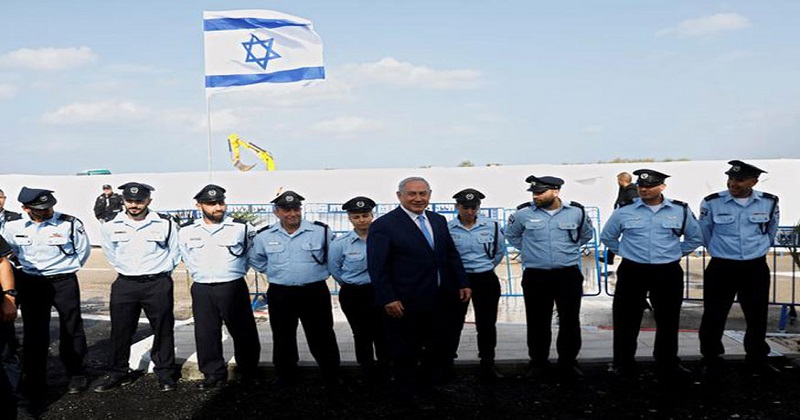 There were talks of changing the colour and pattern of the uniform of Indian Police but guess what, the south Indian state Kerala is already making uniforms of a different colour. But it is not for Kerala Police! If you ever wonder why Israeli Police force travels all the way to a nondescript town in north Kerala infrequent intervals. it is because the Israeli police force gets their uniform from a Kerala dressmaker.
Kannur district, with its unique tradition in handloom and textiles, stitches the elegant blue long sleeve uniforms of Israeli police. Hundreds of tailors at the Maryan Apparel Pvt Limited, operating at the industrial park at Valiyavelicham in the district, are toiling hard to get the smart looking uniforms ready for the Israel police force. Even the emblems that go in the uniform are designed from here. About 1 lakh shirts have been supplied to Israel annually and it has been happening for the last three years. The same company, owned by Thomas Olickal has also got the orders for supplying uniforms for Kuwait's fire service and national guard.
Israeli police get uniform from Kerala dressmaker (Eds: Minor edits throughout) Thiruvananthapuram, Sep 25 Why are officers of the Israeli police force? Because, their elegant light blue, long-sleeve uniform shirts are being stitched at an apparel unit in Kannur, which has the glorious tradition of handloom making and textile export. They not only stitch the double-pocket shirts but also design and attach the trademark emblems on its sleeves. The local dressmakers have been supplying nearly one lakh shirts annually to the Israeli police for the last three years. Owned by Thodupuzha-based businessman Thomas Olickal, the company
It looks very likely that the Maryan Apparel would soon start stitching uniforms for the Philippine Army as well. A top company official said that they are supplying uniform shirts to the Israeli police- both men and women officers- for the last three years. " Sijin Kumar, accounts and administration manager of the company said. "Earlier, we used to supply trousers also. But, the order for it was bagged by a Chinese firm recently. We hope that we will get the contract back at the earliest and discussions are going on in this regard," he said.